Four children and an adult were injured by a Syrian national in a knife attack in a park in the southeastern French town of Annecy on Thursday, police said, leaving some of the victims in critical condition in hospital.
The attacker is reported to be a 32-year-old Syrian citizen who requested asylum in November. The police confirmed that he was a Syrian national with legal refugee status. An official in the investigation said that it is not clear what motivated his actions and that he was not known to the security services. For now, the counterterrorism unit has not been called to handle the investigation of the attack.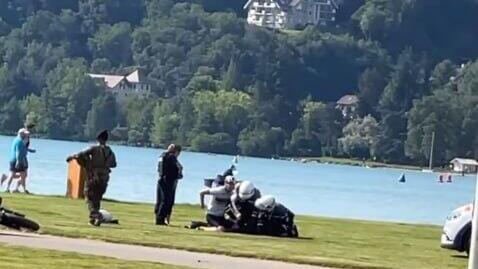 French Interior Minister Gerald Darmanin said on Twitter that the attacker had been arrested.
Two children and one adult were in life-threatening condition, while two children were slightly hurt, police said. Initial reports said that eight children has been injured.
"Children and one adult are between life and death. The nation is in shock," French President Emmanuel Macron said in a statement on Twitter, calling the attack "an act of absolute cowardice."
Witnesses said at least one of the children wounded in the attack was in a stroller. The incident took place at around 9:45 a.m. in the playground of a lakeside park in Annecy, a town in the French Alps.
"He jumped (in the playground), started shouting and then went toward the strollers, repeatedly hitting the little ones with a knife," a witness who gave his name as Ferdinand told BFM TV.
"Mothers were crying, everybody was running," said George, another witness and owner of a nearby restaurant.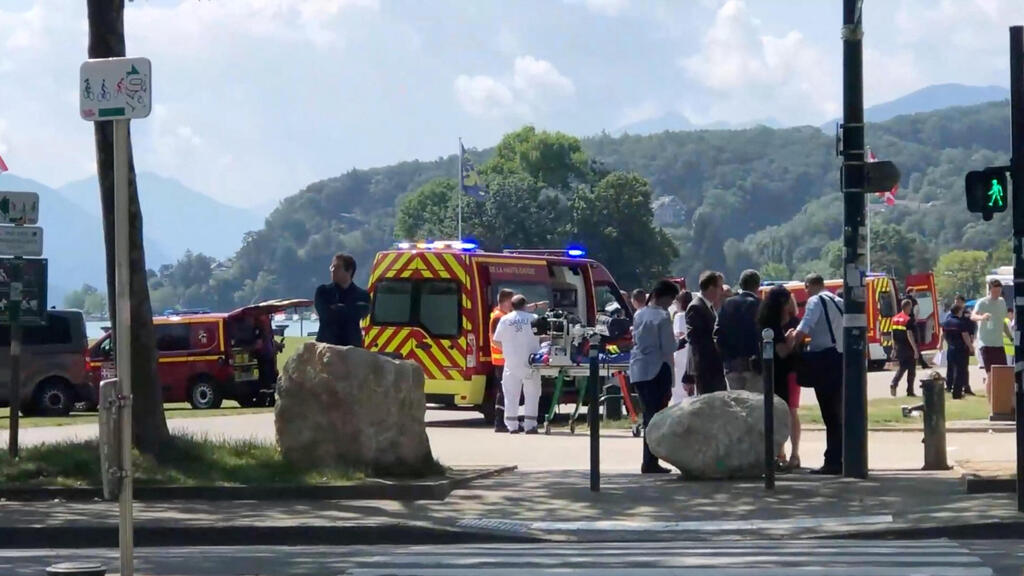 The BBC reported that after stabbing the children the assailant tried to run away, stabbing an elderly passerby on the way, but then the police intervened, shot him in the legs and captured him.
The TV channel showed footage of several policemen overpowering an individual in a park.
"Nothing more abominable than to attack children," National Assembly speaker Yael Braun-Pivet said on Twitter. Parliament observed a minute of silence to mark the incident.
In the last decade, France has suffered a long series of stabbing and shooting attacks. In Islamist terrorist attacks by terrorists who identify with ISIS and Al-Qaida, more than 200 people were murdered and hundreds more were injured. The two biggest terrorist attacks suffered by France during this period were the combined attack in Paris in November 2015 in which 130 people were murdered and the trampling attack in Nice in July 2016 in which 84 were murdered.