In September 2022, Brooklyn school teacher
Talia Avrahami
was fired from her job at Magen David Yeshivah after colleagues found out that she was transgender.
Avrahami planned to sue the yeshiva for alleged discrimination but ultimately settled the case out of court.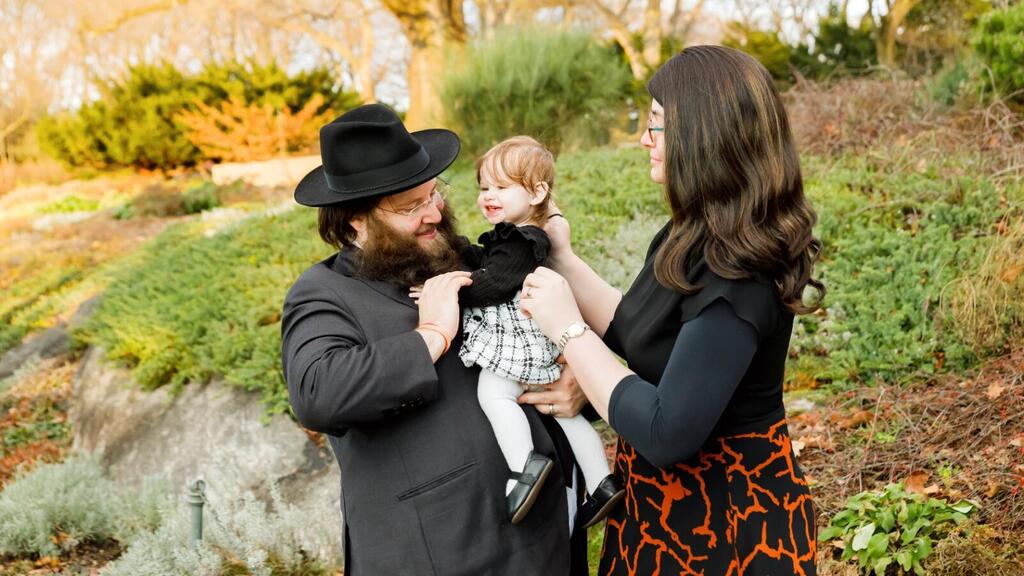 But her outing as transgender had some other consequences too: In January, Avrahami and her family had to move away from the usual ultra-Orthodox synagogue they frequented, Shenk Shul.
Avrahami is married to Bradley, an ultra-Orthodox Jewish-American whom she met during her time studying in Israel. The two later moved to New York, where she completes her master's degree in Jewish education.
According to Avrahami, her family moved because she wanted to sit in the synagogue's women's court. The yeshiva's dean Rabbi Herschel Shechter ruled against it.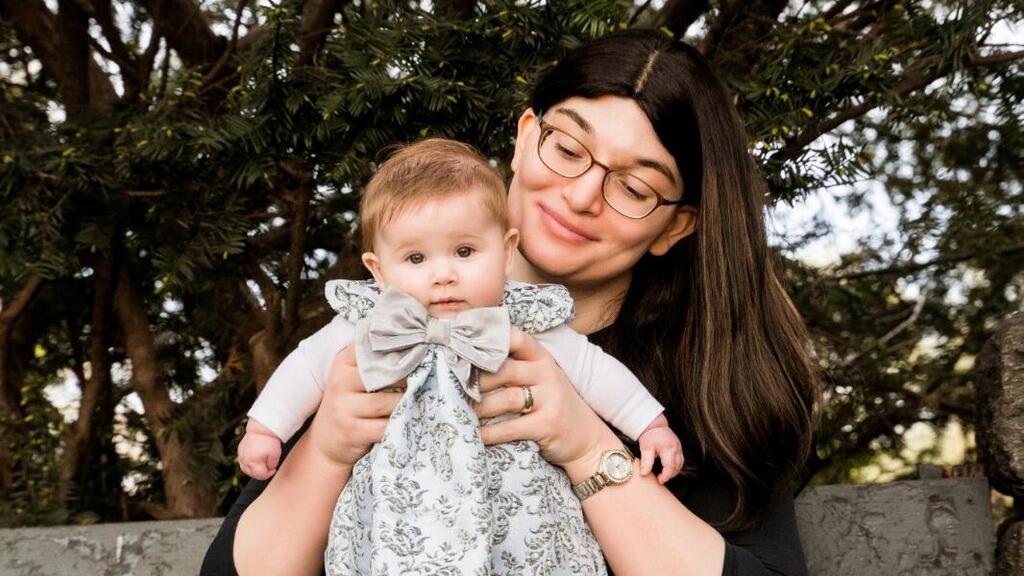 Now coming out as transgender poses questions about her adopted daughter Bracha's conversion to Judaism, as well as halachic challenges arising from her gender-affirming treatment.
Some other families attending the synagogue announced they would leave as a form of protest. "I was sad to hear that Talia and Brad were no longer wanted," Avrahami's friend wrote. "I understand that transgenderism is a complex issue in Jewish law, but I also know this decision hurts my friend deeply."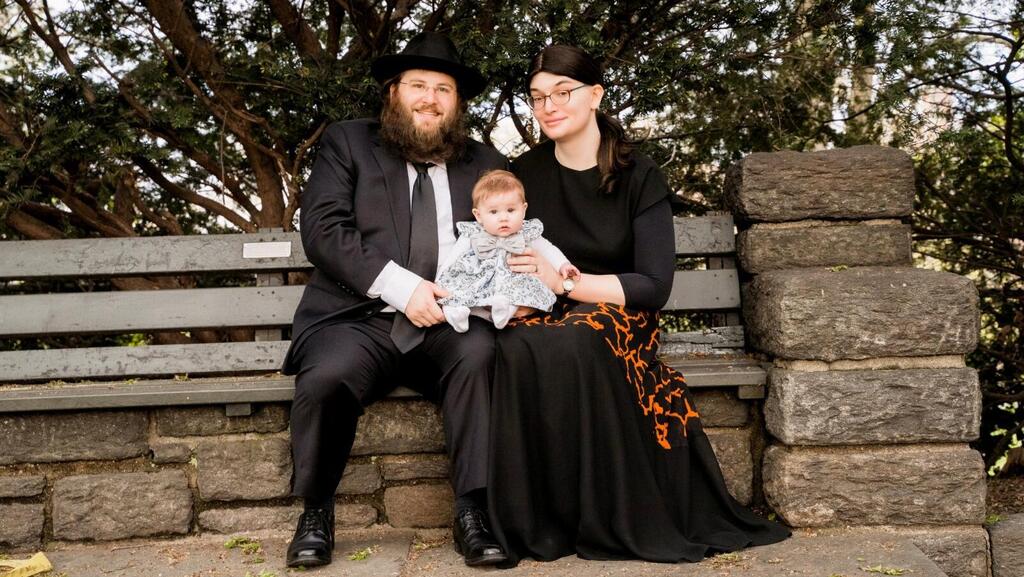 Avrahami's friend described how Talia would cry herself to sleep and said she wanted to die over the decision. "Though the rabbis who made the decision probably didn't mean it, the result is one member of our synagogue hurting. I don't want Brad to lose his wife, or for Bracha to lose her mother."
The friend also wrote that she didn't understand why someone's sexual orientation was cause to remove them from the synagogue when they are accepting of people who don't follow Jewish law zealously.
"Talia had already gone through much. She lost her job and is losing her community. She told me the synagogue's community made her feel comfortable and was accepting," the friend wrote.
Avrahami's friend described her fear of being part of a community that would be so hasty to turn its back on its members. "I'm worried that in an attempt to be the custodians of modern ultra-Orthodox Jewish law, Yeshiva University is losing its touch with compassion and decency – and I fear the repercussions of such a loss."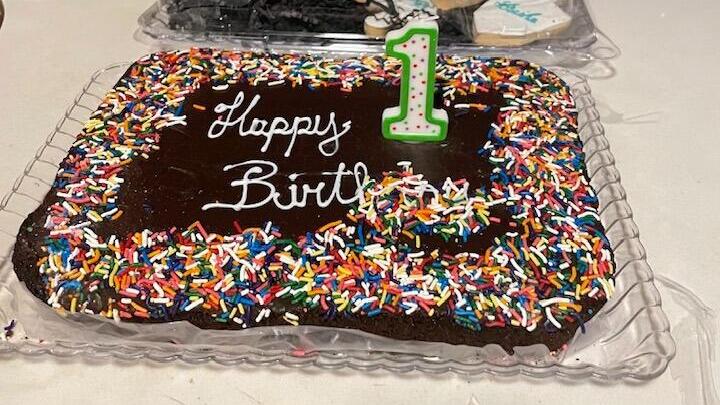 Rabbi Kaminsky wrote back saying the worry for Avrahami takes precedence, but last week the family officially relinquished their membership in the synagogue.
Shenk Shul denied Avrahami's claims of being requested to leave, saying that "we had several talks with the family and we understand their concerns. They were not asked to leave the community, and we are unaware of any such requests."
Recently Avrahami acquired a new part-time job as a substitute teacher in a progressive Jewish school in Manhattan, saying she felt scarred from her ordeal and could barely function. Her colleagues said she looked distant and had issues opening up to other people.
"This experience made my life difficult," Avrahami tells Ynet. "It was hard to find a job, and even when I did, I had a hard time connecting with the children and my position. I was lethargic and felt like everything was over until I received a phone call."
Calling was U.S.-based Unorthodox magazine, which is run by and catered to ultra-Orthodox Jewish women. "They heard about my story and offered me to write them a column about education and the Jewish faith. It was like a dream come true."
Avrahami writes about her experience as a new mother and encourages mothers to stop trying to oversee every aspect of their children's lives. "Let's use the wisdom of modern science and our own traditions to have more faith in our children."
Three months after her ordeal, Avrahami tries to take strength from her new Jewish community and new position and hopes that she would be able to return to teaching full-time next year.
Meanwhile, Magen David Yeshiva may soon need to answer another case of discrimination charges.
Sapphire Wingard, 32, who lives in Brooklyn claimed that she was fired by the Yeshiva over the phone once they found out she had a sex change procedure.
Wingard was hired as a kitchen worker in the Yeshiva and says that she enjoyed her time working. "But workers and students harassed me, calling me 'Gay Jesus' because of my hair. When I was interviewed nothing came up. I provided the information they needed, signed some forms and was hired. I was never asked about my operation."
Wingard says she felt like she was hounded from her first day at work. "I realized that no one accepted me, neither the faculty nor the student, and they continued calling me 'Ezra' despite asking them to call me Sapphire and show me some respect."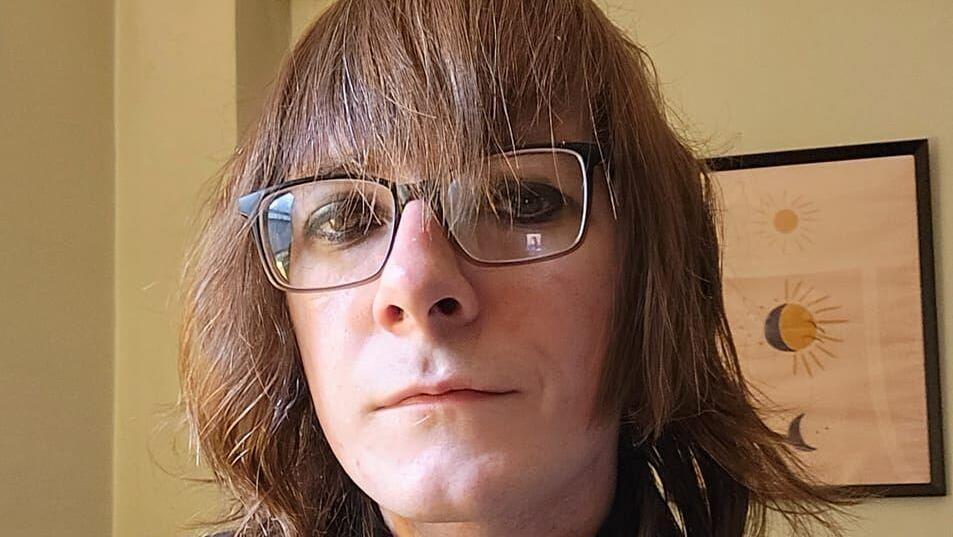 Several weeks ago Wingard fell ill and left work to rest. While she was recovering, she received a call from the Yeshiva. "I thought they were calling to see how I was doing, but they called to fire me for having an 'unfitting interaction with students.'"
Wingard is convinced that losing her job had nothing to do with her actions, but with her gender identity. "I would cut bagels in the kitchen, and my only interaction with the students would be saying hello and goodbye."
She adds that she heard about the case of Talia Avrahami only after she accepted the job at the Yeshiva. "My partner saw the article and sent it to me, it filled me with sadness. As a trans woman to learn about such an ordeal is difficult, but I decided to continue working at the Yeshiva because I needed the money."
The Magen David Yeshiva refused to comment on the allegations, but officials in the school say Wingard's charges are unfounded, and that she was fired after an altercation she had with her superior.