Rescuers dug through rubble for survivors in collapsed houses in remote mountain villages of Morocco on Saturday, in the wake of the country's deadliest earthquake for more than six decades, which killed more than 1,000 people.
The Interior Ministry said 1,037 people had been killed and another 672 injured by the quake, gauged by the U.S. Geological Survey at a magnitude of 6.8 with an epicenter some 72 km (45 miles) southwest of Marrakech.
In the village of Amizmiz near the epicenter, rescue workers picked through rubble with their bare hands. Fallen masonry filled narrow streets. Around 10 bodies lay covered in blankets outside a hospital as grieving relatives stood nearby.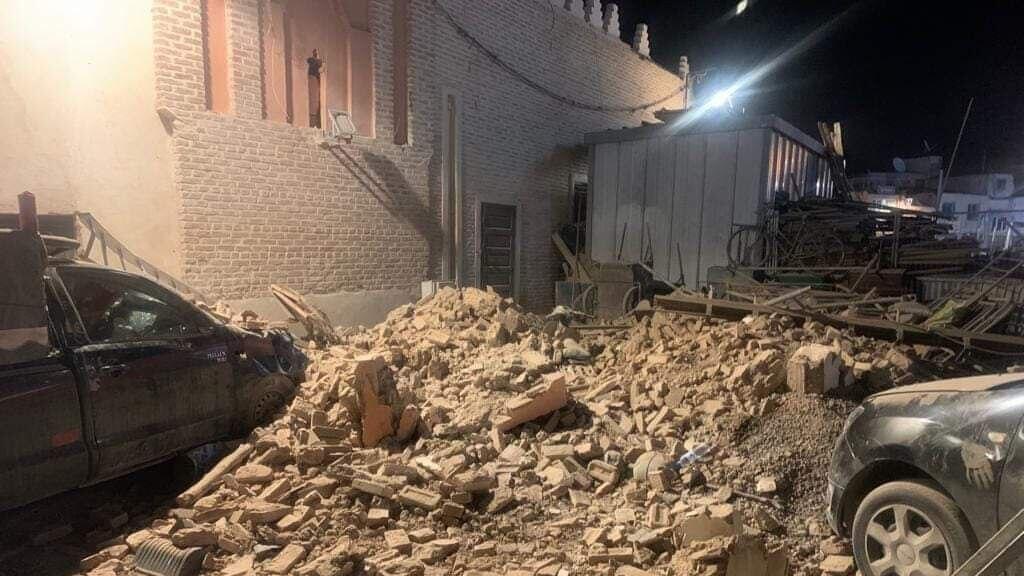 Residents of Marrakech, the nearest big city to the epicenter, said some buildings had collapsed in the old city, a UNESCO World Heritage site, and local television showed pictures of a fallen mosque minaret with rubble lying on smashed cars.
The Interior Ministry urged calm, saying in its televised statement on the death toll that the quake had hit the provinces of Al Haouz, Ouarzazate, Marrakech, Azilal, Chichaoua, and Taroudant.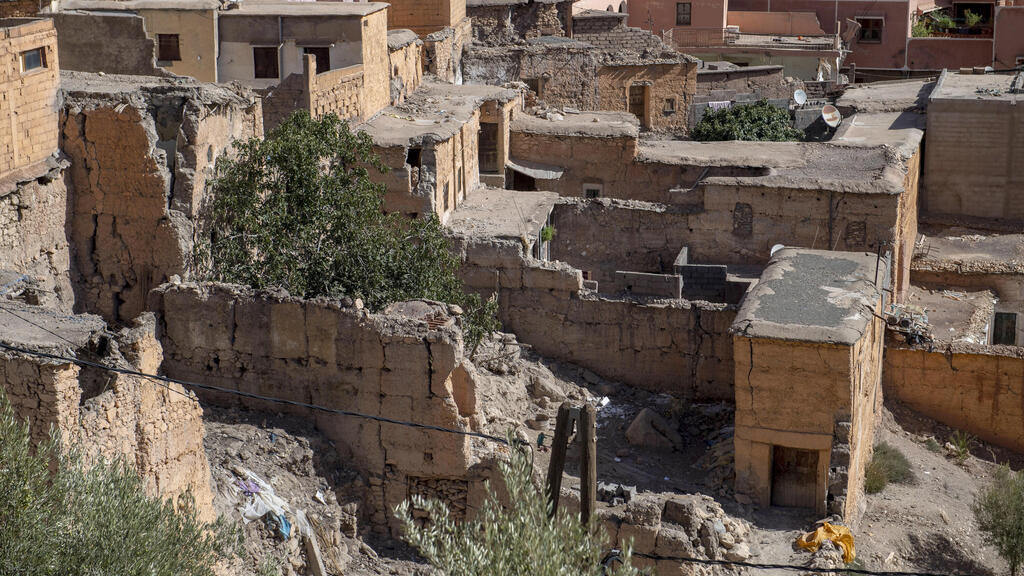 Montasir Itri, a resident of the mountain village of Asni near the epicenter, said most houses there were damaged. "Our neighbors are under the rubble and people are working hard to rescue them using available means in the village," he said.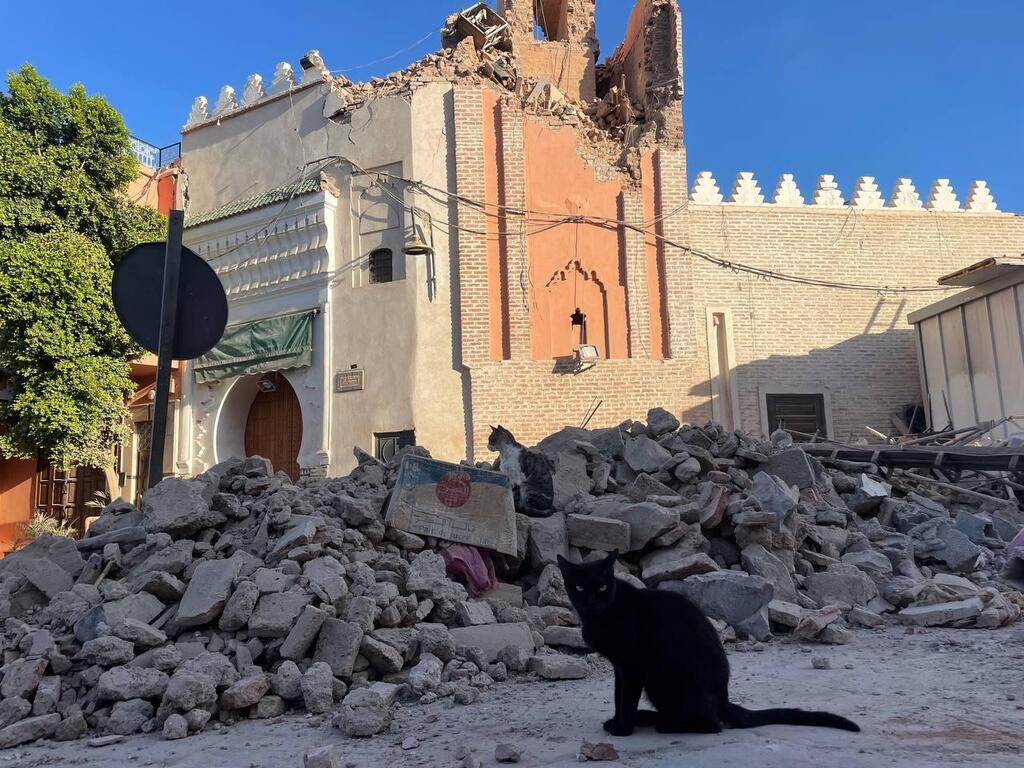 Further west, near Taroudant, teacher Hamid Afkar said he had fled his home and felt aftershocks. "The earth shook for about 20 seconds. Doors opened and shut by themselves as I rushed downstairs from the second floor," he said.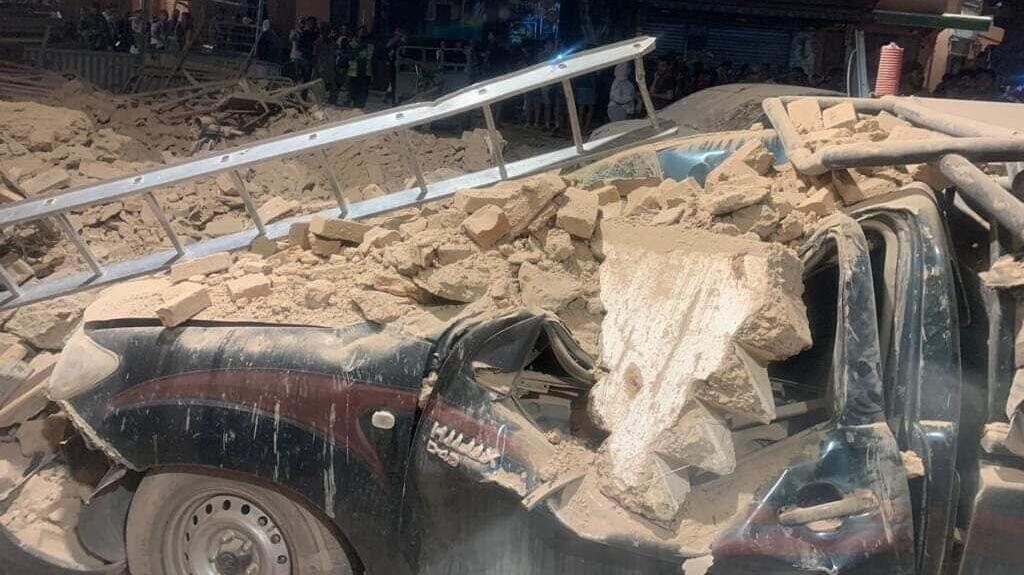 Morocco's geophysical center said the quake struck in the Ighil area of the High Atlas with a magnitude of 7.2. The U.S. Geological Survey put the quake's magnitude at 6.8 and said it was at a relatively shallow depth of 18.5 km (11.5 miles).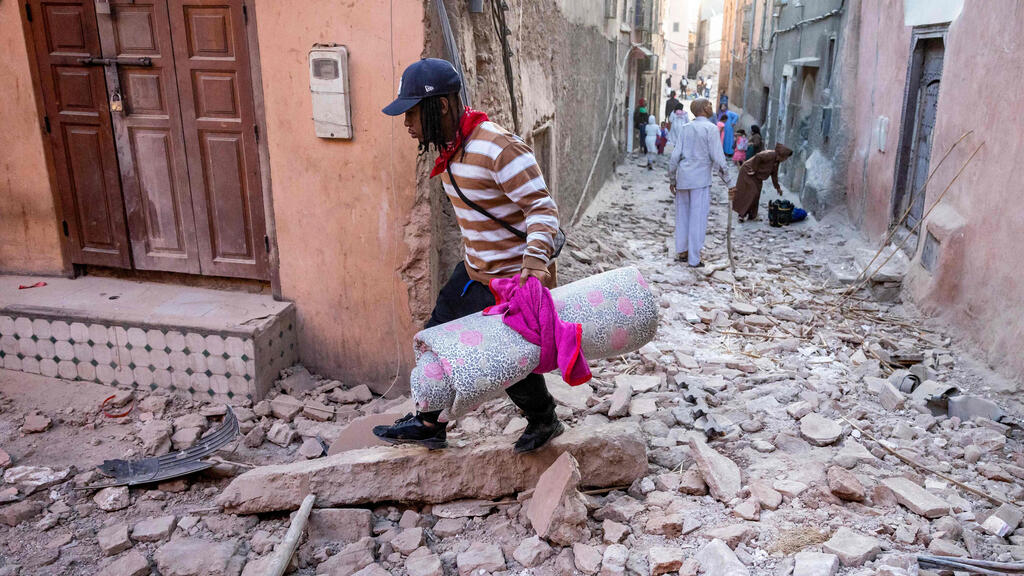 Ighil, a mountainous area with small farming villages, is about 70 km (40 miles) southwest of Marrakech. The quake struck just after 11 p.m. (2200 GMT).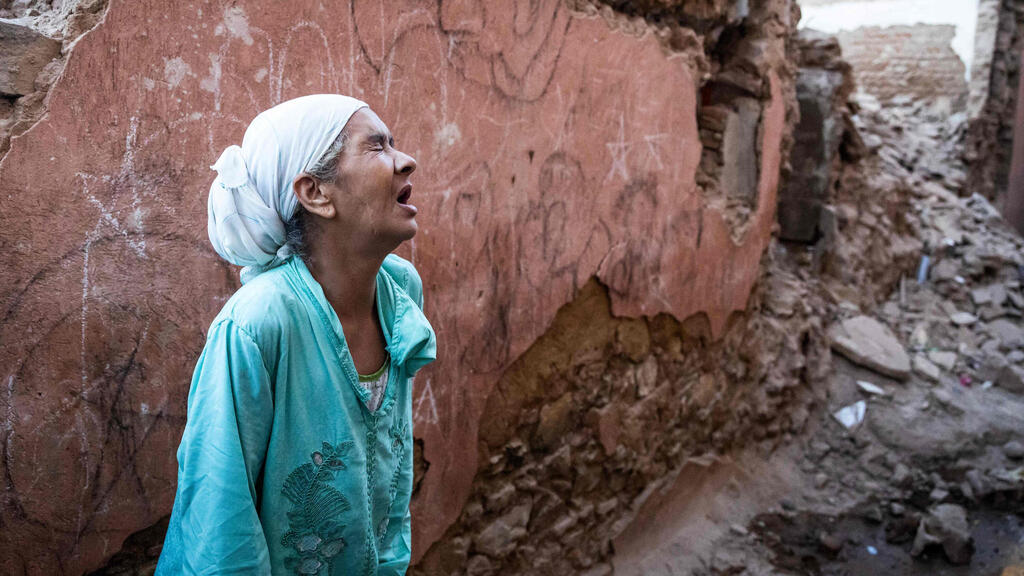 In Marrakech, some houses in the tightly packed old city had collapsed and people were working hard by hand to remove debris while they waited for heavy equipment, said resident Id Waaziz Hassan.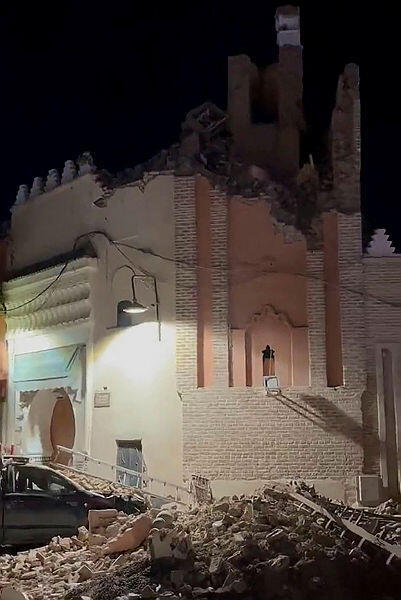 Footage of the medieval city wall showed big cracks in one section and parts that had fallen, with rubble lying on the street.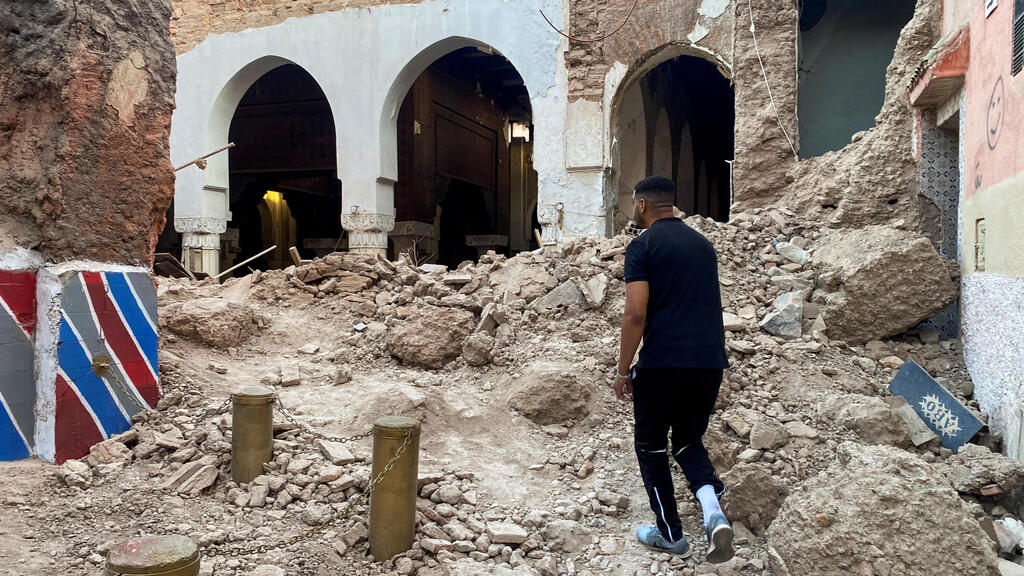 The earthquake is Morocco's deadliest since a 2004 tremor near Al Hoceima in the northern Rif mountains killed over 600 people.
Spanish television RTVE reported tremors from the earthquake were felt in Huelva and Jaen in Andalusia, southern Spain.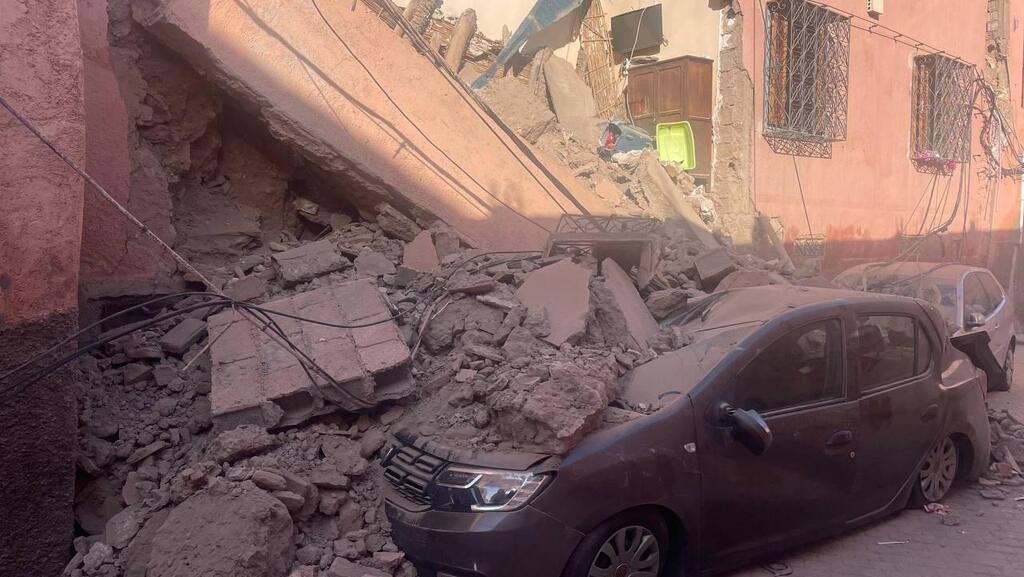 Governments around the world expressed solidarity and offered assistance. Turkey, where powerful earthquakes in February killed more than 50,000 people, said it was ready to provide support.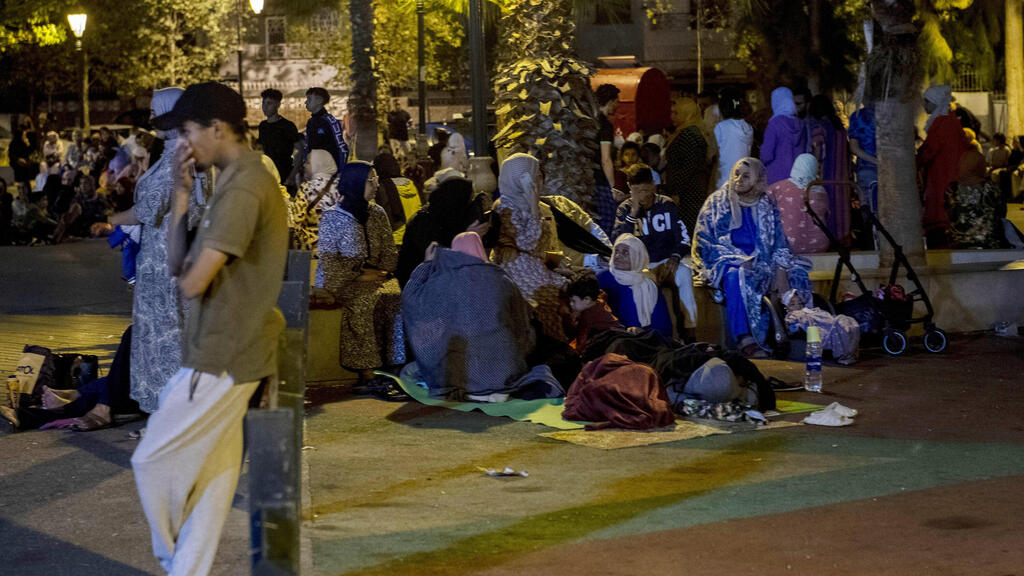 Following the devastating earthquake, Israel is poised to offer humanitarian assistance and is considering sending a rescue team to the country, Foreign Minister Eli Cohen announced Saturday.
His office is currently in talks with Moroccan authorities to explore the options for providing humanitarian aid and dispatching a rescue team as needed. The Foreign Ministry added, "We are actively working to establish contact with all Israelis in Morocco to ensure their safety."
First published: 09:32, 09.09.23