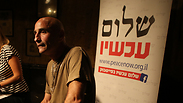 Peace Now
Photo: Yaron Brener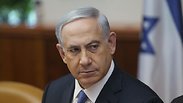 Netanyahu
Photo: Alex Kolomoisky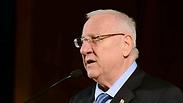 Nearly half of Israelis believe that the chances of a political murder occurring in Israel have increased in recent years, according to a poll ordered by the Peace Now organization and released this week.

The poll was ordered to mark 32 years since the murder of teacher and peace activist Emil Grunzweig, who was killed by a grenade thrown at him at a peace rally in Jerusalem in 1983.

It found that 47 percent of Israelis thought chances of another politically-motivated murder occurring in Israel have risen, while 53 percent said the odds remained unchanged or decreased.

Related stories:

An absolute majority (75 percent) said law enforcement authorities were not doing enough to combat incitement and political violence on the street or on social media. About one-fifth of respondents (21 percent) said authorities were doing just enough and only 4 percent said authorities were doing too much.

Respondents were also asked about Prime Minister Benjamin Netanyahu's role in thwarting political incitement. Forty-three percent said Netanyahu was neither working to curb nor boost politically-motivated incitement in the Israeli society. About a third (35 percent) believes Netanyahu does in fact work to increase incitement, while 22 percent said Netanyahu was working to tone down political incitement.

Meanwhile, a large majority (59 percent) believes President Reuven Rivlin works to curb political incitement, 31 percent say he neither curbs nor exacerbates the situation and only 10 percent think Rivlin has added to the atmosphere of incitement.

"The State of Israel's history proves that words can kill," Peace Now director Yariv Oppenheimer said.

"Compared to the president, who is viewed as a mitigating figure, Netanyahu has turned into a firebrand figure and is using incitement for political gain. Unfortunately, there are quite a few parties - mostly from the right - who continue using this tactic and continue inciting, delegitimizing the other camp and creating a situation in which the other camp is not patriotic or a part of Israeli society," Oppenheimer added.

The poll, ordered by Peace Now, was conducted as a telephone survey on February 4-6 by the Maagar Mochot research institute. The poll is based on responses from 506 respondents - a representative sample of the adult population (over the age of 18) in Israel. The margin of error is ±4.5 percent.

Out of the 506 polled, 85 percent were Jews and 15 percent Arabs. Among the Jewish sector, 40 percent were secular, 25 percent traditional, 12 percent national-religious and 13 percent ultra-Orthodox.