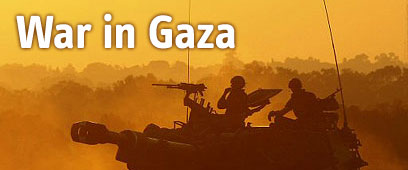 Car hit by rocket in Beersheba
Photo: Ido Erez
Palestinian gunmen fired several rocket barrages towards Israel on Sunday afternoon, as the "humanitarian corridor", during which the Israeli army holds it fire and allows civilians in Gaza to receive aid, took effect.

At around 3:45 pm a rocket fired from the northern Gaza Strip hit a wall surrounding a kindergarten in Ashdod. There were no reports of damage or injury, but a few people were treated for shock.

Another rocket landed in the backyard of a house in the southern town of Sderot at around 1:10 pm. Magen David Adom rescue services treated several people for shock. Two additional rockets landed near the city.

Damages

Some 28 families evacuated to hotels after their homes destroyed by rockets since start of Gaza operation; 891 claims filed with tax authorities deal with damage caused to buildings

Two additional rockets were fired at the Sderot area at around 3 pm. One hit an open field and another is believed to have landed near a factory in the industrial zone.

The rocket which landed inside the city exploded not far from a school.

Batya Katar of the local parents' committee, who lives in the area, said that "we heard a very loud explosion, and went I went downstairs I saw the heavy damage in the yard and the holes in the walls. The house was badly damaged, but fortunately there were no injuries."

Addressing the fact that schools were reopened on Sunday, Katar said, "The rocket landed near a school, and I just can't understand the foolish decision to send the students back to school and let the whole world know.



Rocket landing site (Photo: Avi Roccah)

"Had the rocket landed several meters away from there, a disaster would take place. The children were terrified, laying down on the floor. At the same time, in the adjacent Sha'ar Hanegev Regionla Council they decided not to resume classes this morning."

Just minutes before, a rocket landed in the Kiryat Malachi area and three others hit the Eshkol Regional Council.

Earlier, a Grad rocket landed in an open area in the city of Ashkelon, without causing injuries or damage. The schools in Ashkelon remained closed Sunday.

At least 16 rockets have been fired into Israel since the morning hours. On Sunday morning, two rockets landed in the southern city of Beersheba as high school students were making their way to school after being at home for almost two weeks. Seven people suffered shock and property was damaged.

Rockets also hit the Sha'ar Hanegev Regional Council and the Netivot area on Sunday morning, without causing injuries or damage.

Saturday was a relatively quiet day in terms of the launching of rockets. Several rockets landed in the city of Ashkelon in the afternoon hours, one of them hitting a building. One person was lightly to moderately injured and three others sustained light wounds. Twenty-seven people suffered shock.

Ilana Curiel contributed to this report