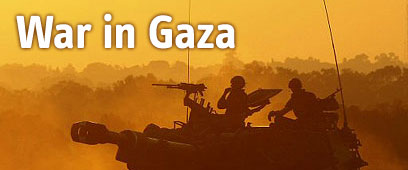 Sign outside Strawberry Tree pub
An Israeli citizen residing in Kaikoura, New Zealand has informed Ynet Friday that a local pub, the Strawberry Tree, placed a sign outside its door reading, "Israelis not welcome before shelling (in Gaza) stops".

Surprising Figures

Survey held by Danish TV2 reveals surprising figures, as more Danes side with Jewish state in Operation Cast Lead; 38% believe two sides to be equally responsible for situation. Picture in rest of Scandinavia is much different

Two other Israeli tourists encountered a similar restriction at a café located in another part of the country.

Kaikoura, located on the east coast of New Zealand's South Island, is a tourist hub known for its dolphin shows.

"The pub's owner has extreme views; in the past he worked as a photojournalist in Gaza, and inside the pub a sign reading 'Free Palestine" has been hanging for some time now," the Israeli citizen, who wished to remain nameless, told Ynet.

"It is alarming the (conflict in Gaza) has resonated to this region and in such a one-sided way."

The Israeli continued to say that "the owner expressed his aversion to the supposed racism on Israel's part – but he himself is acting in a racist manner when he screens his patrons according to their nationality."
'You never know'
He said the local community has unequivocally condemned the pub owner's act. "People are calling us (Israelis) to offer their support; they are even saying that the restriction is redolent of the days in which black Americans were banned from public places and even of Nazi Germany.

"The community is made up of many immigrants, and that is why it identifies with us," he said.

The Southland Times reported Friday that two Israeli women, Natalie Bennie and her sister Tamara Shefa, were ordered to leave the Mevlana Café in Invercargill, New Zealand's southernmost city.

According to the report, the pub's owner Mustafa Tekinkaya, a Turkish Muslim, told the women he would not serve anyone from Israel "until it stopped killing innocent babies and women in Gaza."

Tekinkaya was quoted as saying he had received dozens of phone calls from people supporting him and a handful of calls opposed to his stance.

Natalie Bennie told the newspaper that she and her visiting Israeli sister had received over a dozen calls from strangers to say they were appalled by Tekinkaya's stance. She said the pub owner displayed "anti-Semitic" behavior, adding "he might as well have put a sign outside his shop saying 'No Jews Allowed'."

Bennie told The Southland Times that her mother, who lives in Israel, was concerned she could now become a target for New Zealand radical Muslims.

"It could be a possibility, you never know."