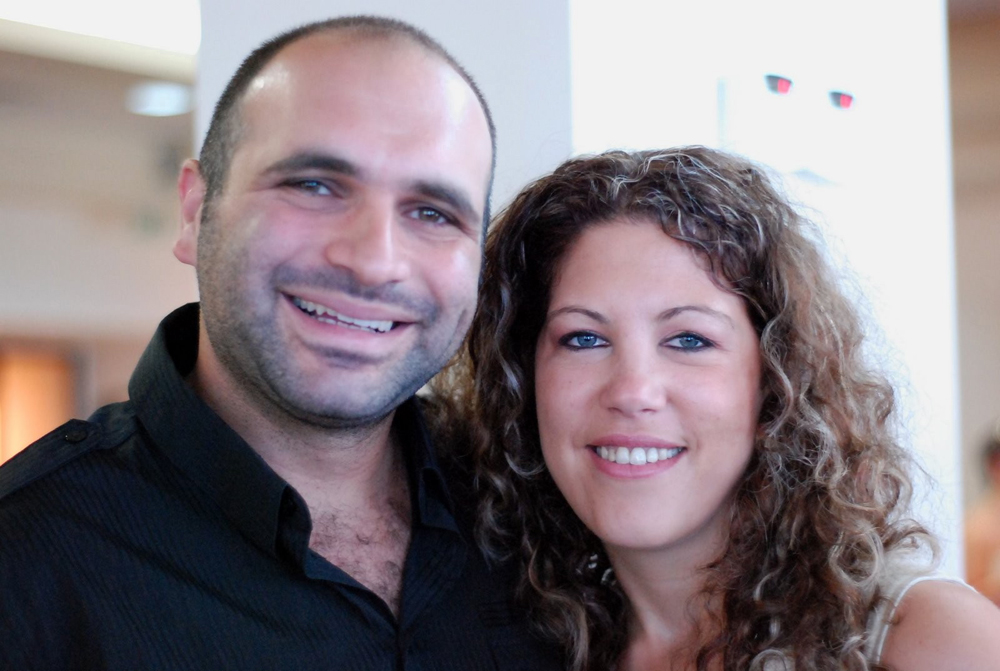 Dikla Klaus-Levy never imagined that being assigned to head a charity project at the factory where she worked would lead her down the path to love.
But it did just that two years ago, when Klaus-Levy, 35, a human resources director at a Teva factory in Jerusalem, was asked to manage the company's part in the "Adopt-a-Soldier" initiative. As part of the project, companies and individuals sponsor an IDF combat unit and organize morale-boosting events for the troops.
Brothers in arms
Darren, 21, and Brett, 19, Kaplan from Florida immigrate to Israel to enlist in IDF commandos
Klaus-Levy's factory was put in charge of cultivating ties with the School for Infantry Corps Professions and Squad Commanders – one of four units and facilities sponsored by Teva, a pharmaceuticals giant.
In June 2010, Klaus-Levy (then just Klaus) and other members of the factory's management traveled to the base for an introductory visit. One of their hosts was Major Itai Levy, 32, then a vice commander of one of the units at the base.
The two sat together during lunch. "We clicked immediately," Klaus-Levy said.
The two exchanged phone numbers during the meal, and a short while later began dating. They got married this past September, and seven weeks ago welcomed to the family Yaheli, their first daughter.
"No doubt, I took the "Adopt-a-Soldier" project all the way," Klaus-Levy says.
"Adopt-a-Soldier" is an initiative managed by the Association for the Wellbeing of Israel's Soldiers, which asks companies and private donors in Israel and abroad to contribute funds to a combat unit while maintaining a relationship with the "adopted" troops.
Last week the IDF held an event of appreciation for the program, which was attended by IDF Chief of Staff Lieutenant General Benny Gantz, association chairman Avigdor Kahalani, donors and combat unit commanders.