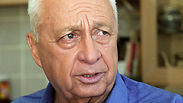 Sharon. 'Endowed with the special ability to read a changing reality'
Photo: David Rubinger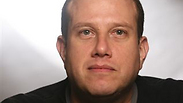 Ziv Lenchner
Photo: Ariel Besor
The imminent parting with Ariel Sharon – a controversial person through his entire political and security-related career – is difficult and painful on a historical level. Not because of what he was and did, but mostly because of what he could have still done, and which no one apart from him will likely be able to do.

Sharon was the only leader in sight capable of bringing peace to the State of Israel, mainly with the Palestinians. He is the last right-wing statesman endowed with the special ability to read a changing reality, to make a U-turn while leading – and to reach his destination safely. Before Sharon, Menachem Begin had such skills. After him, there is no indication of such potential across the rightist camp. Definitely not the current leader.

Personal Note

Op-ed: Former Prime Minister Ariel Sharon's personal secretary explains how she turned from a strong critic into an ardent fan

There is a reason why it has been said in the past that only the Right can sign a peace treaty. It is capable of enlisting the agreement of its voters (the large majority of them, at least) and it enjoys the support of its rivals in the Center and Left, a privilege the Left will never have. In order for a leftist-centrist government to succeed in passing an agreement in this country, it must be headed by a truly legendary Israeli war hero, like Yitzhak Rabin during the days of Oslo. There is nothing close to this criterion in the split camp stretching left of the Right.

Benjamin Netanyahu understands reality just as well as Sharon did. It is clear to him too that there is no choice, that the Abbasi window of opportunities is closing, that the world – and our friends within it – is about to run out of patience, that the sanctions will be stepped up, that the isolation will increase, that the terror attacks will arrive. Netanyahu knows that the country will shake and bleed, physically, economically and socially. Netanyahu understands everything – and he won't succeed in doing a thing, even if he has no doubt about what needs to be done.

He won't do it, simply because he is not Ariel Sharon. He is built differently. Fortunately, recent medical examinations have revealed that the prime minister is in good shape. Unfortunately, it has also been revealed that he lacks "balls of steel," a vital organ for making tormenting and courageous decisions and following up with the required actions.

The tragedy intensifies due to the fact that Netanyahu not only reads the situation well – he is also rightfully afraid of its ramifications. But he is even more afraid of Miri Regev and his party's hard core gang. He feels he can deal with the security threats. As for the Likud Central Committee and the faction members, the battle may be way out of his league. Not to mention the weight of the historical responsibility. Who needs such a baggage on his back? And who even has a back strong enough to carry it?

Therefore, Iran will continue to serve as the No. 1 existential threat, which must be destroyed before everything else and at the expense of everything else. Therefore, the Palestinian Authority chairman will continue to be reprimanded for celebrating with murderers (indeed, that's quite nasty of him. So what?) Therefore, John Kerry is wasting his time. And the saddest thing is that it's a shame for all of us.