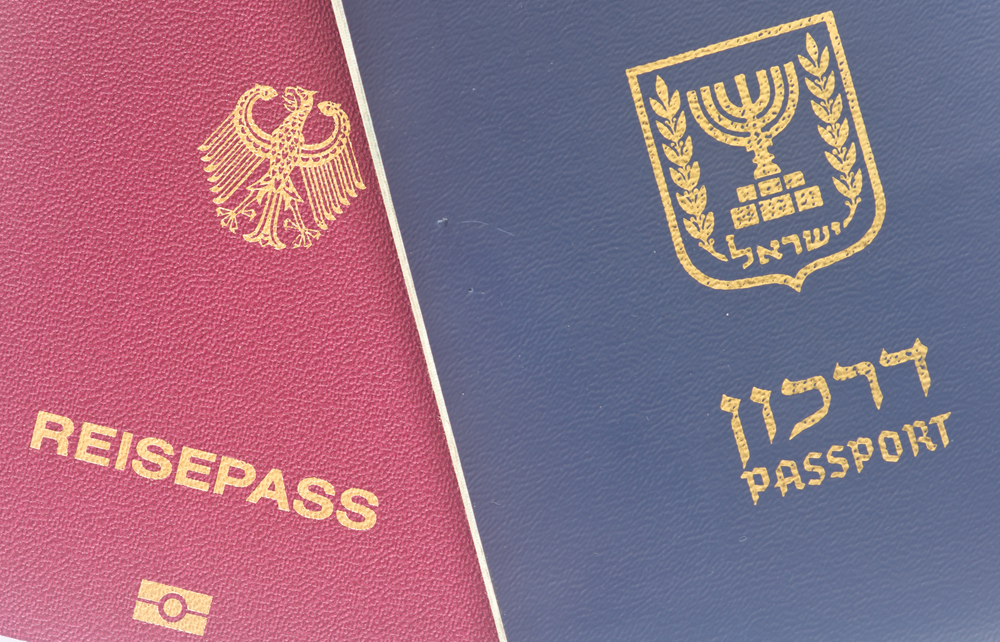 'Israelis must come to terms with the place they live in'
Photo: Shutterstock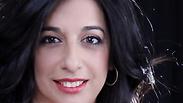 Anat Lev-Adler
Photo: Nati Maman
"I already have a French passport, and now I've discovered that I'm entitled to a Spanish passport as well. How many passports does a person need, you ask? If he's Jewish – as many as possible," one of my Facebook friends wrote yesterday, probably feeling extremely pleased with himself.

If the passport octopus chooses to unfriend me following this article, it's perfectly fine. From what I've read in the newspapers there are 3.5 million people like him, but I swear my fingers were sent on their own to ask him in response: "And what if a person is a Yid, how many passports does he need?

Sephardic Connection

The Spanish law allowing Jews to claim Spanish citizenship gives many Israelis a chance to dream, have a backup plan

With a huge effort, I resisted the urge and gave up on the defiance. After all, he's not alone, my Facebook friend. So many comments irritated me in the past few days, as Zion began rejoicing since the news arrived that every Abarbanel is now a Messi, and since my pure Sephardic brothers began preparing three-piece suits, as if gold is being handed out at the Santiago Bernabéu Stadium in Madrid and they're just waiting for the descendants of those expelled from Toledo to come and fill up their pockets.

After I calmed down a bit, I poured myself a glass of Rioja (1492 vintage, if you insist), and sat down to think about what exactly is making my Baghdadi blood boil. Why am I so irritated by all the expelled who have come out as one people from their under-cover and put on their authentic and clearly unhebraized names, for the right to wake up from a siesta and walk down La Rambla Street.

Is it the jealousy burning within me in light if the offspring of Ibn Gabirol and Judah Halevi, who will very soon be waving their wine-colored new passports at me, while no one will ever invite me to track down the origins of my forefathers and gather dates on the bank of the Tigris River? And since when have I become such a Zionist fool, who thinks that this state taking shape is the best land of all to live on, so much that I am outraged by those who try to get their children (of course, of course, it's all for the children) an open ticket to a different life?
Our wandering instinct is still strong
And had I asked him what he thinks, what would he say to me now, my great grandfather Eliyahu Samra, who lost all his toenails and fingernails which were repeatedly uprooted in the late 1940s when he sacrifices his freedom for the sake of the Jewish underground in Iraq? Would he have justified those looking for a way out westward? Well, they're not really planning to get up and leave, but you know, leaving one's options open never hurt anyone.

Well, that's the thing. Precisely the attempt to leave all the options open is in some sense that thing that perhaps does not allow us to come to terms with the place we live in. It turns out, as painful as it may be to find out, that even after 60 something years of existence (and one Holocaust, let's not forget), our wandering instinct is still strong, and there seem to be people who insist on thinking that two passports in the hand are better than a homeland taking shape.

But this time, dear friends, and this is what my great grandfather would have told me too (and every average American you would try to offer a passport of a different country to, who would tell you to go to hell), this time you have to make a choice, because when it comes to one's home, there is no two for the price of one sale.

So all those who realizes that this is their home, should devote themselves entirely to the here and now, without preparing escape passports and backup plans. And those who can't do that should buy a one-way ticket and wave goodbye with their Spanish, Czech or Hungarian passport, and the sooner the better. Adios!