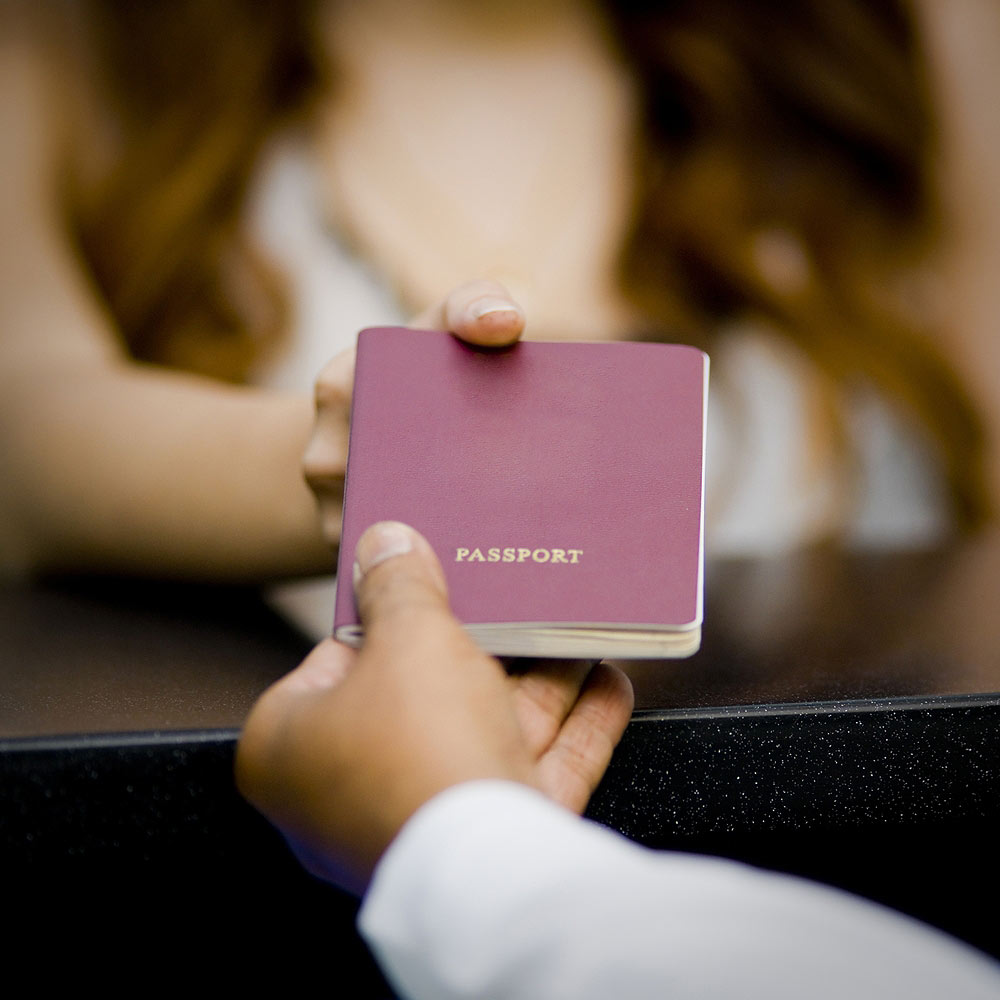 Illustration
Photo: Shutterstock
Senior military and security officials' route to the United States is not free of obstacles. In the past two years, high-ranking security sources have been experiencing increasing difficulties in obtaining entry visas to the US.

The struggles include months of long waiting periods – sometimes as long as half a year – until their applications are processed, after which they are granted with visas for terms that are significantly shorter than those given to ordinary citizens.

One person who found himself in such a bind was former defense minister and former IDF chief of staff Shaul Mofaz, whose efforts to obtain an American visa in 2011 were met with the refusal of the American embassy, due to his Iranian roots. Embassy officials in Tel Aviv stuck to their guns for several months, until they ultimately granted his request.

Newsweek

Op-ed: Newsweek's articles only point out hypocrisy and ignorance in a US intelligence community that harbors a vindictive attitude towards Israel.

Former National Security Council head Uzi Arad was also left without a visa for a long period of time following an unofficial claim that he had spoken to a Pentagon administrator who is suspected of leaking information to Israel.

The American official was not charged or prosecuted, which did not stop the US Consular Department at the American embassy in Tel Aviv from delaying Arad's visa for a long period of time.

Former Shin Bet chief Yuval Diskin went through similar trials, although the waiting period for his visa was shorter.

A more severe case is that of four former IDF Major Generals and Brigadier Generals who, upon turning to the embassy, were interviewed by a consular administrator, and had to wait many months until receiving a visa – that ended up being only for a one-year period of time, instead of the customary ten years.

These officers serve in senior positions in the Israeli security industries and were in need of a visa to the US in order to oversee joint projects with the American defense industry. The four asked that their names not be published due to fears that US security authorities or the State Department continue their discriminatory policy, which, according to one of them, "borders on harassment." This harassment, the source said, is designed to discourage them from submitting future requests for visas.

An application from at least one of the senior officers – who was in charge of a sensitive subject relating to Israeli-American security ties – was delayed for a long period of time without any explanation. Eventually, he turned to the American embassy, to no avail. The officer, a highly respected former high-ranked IDF commander, had to wait five months to get a one-year visa.

Past and present Israeli security officials are not the only ones to receive such a treatment. A senior diplomat in the Foreign Ministry recently told Ynet how his diplomatic passport was stamped with a 5-year entry visa, and how, when he left the country to the US on an official mission, he underwent humiliating physical examinations in the presence of many people.
Foreign Ministry aware of the problem
The Foreign Ministry in Jerusalem said that it is aware of the problem and is working to resolve it using the currently ongoing efforts in the US to turn Israel into a visa waiver country.
Despite that, it is impossible not to connect these cases with the strong objection among American security and intelligence officials to the Obama administration's intent to exempt Israelis from the need to obtain an entry permit to the United States.
Another issue on the table is the objection of the same officials to release Israeli spy Jonathan Pollard after more than 28 years in prison. A trustworthy source in the Israeli security system said that the reason for that stems from "paranoia", as he terms it, combined with anti-Semitism on the part of certain circles in the American intelligence community and security forces. Former CIA director James Woolsey also said in comments about Pollard that there are indeed anti-Semitic circles who object to his release.
In this context, it's worth mentioning two long articles that were recently published in Newsweek, that claimed that Israel was still spying on American interests, both in the United States and in Israel. These claims have been denied by both Israeli government officials at the highest rank, and independent investigations published in the Israeli media.
In response to Ynet's appeal, a US embassy spokesman said that "the United States issues 125,000 visas annually to Israeli citizens who wish to travel, study or do business in the United States. We have seen media reports which claim that the US Embassy has a policy of denying visas to Israeli defense officials. No such policy exists."
"Israel is an important partner and our relationship with it on security is strong," he stressed.