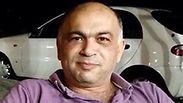 Fuad Mansur: Police need to do more to stop youths from joining Islamic State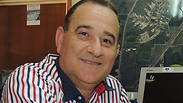 Arab council head: Islamic State is stain on Islam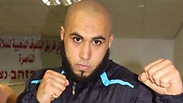 Israeli Arab who died in Iraq after joining ranks of Islamic State - Ahmad Habashi
'Some 20 Israeli Arabs have joined the Islamic State'
'For the life of me I can't understand how anyone supports this groups' murderous ways,' Israeli Arab says after Israeli youth who fought with Islamic State group killed in Iraq, highlighting a growing phenomenon which is a major concern for Israel's Arab population.
The death of Israeli Arab Ahmad Habashi, who was killed in Iraq after joining the Islamic State group, highlighted a growing, worrying trend of Israeli-Arabs joining the ranks of the radical terror group.

According to defense establishment estimates, there are around 30 Israeli Arabs fighting for the Islamic State group – known in Israel and the Arab world by its Arab acronym Daesh – and other al-Qaeda inspired groups waging war in Syria against its embattled President Bashar Assad.

In light of the figures, many in Israel's Arab sector fear more youths will leave Israel for the Syrian and Iraqi battlefields. Arab community leaders say the Israeli police and courts are not dealing with the phenomenon in the right way and call for smarter preventive moves by law officials against Islamic State supporters.

"Recently we have seen more and more youths calling for support of the Daesh organization. This is extremely dangerous, and will have horrible ramifications for all of Israel's citizens," said Fuad Mansur, a social activist from the Arab town of Tira.

According to the defense establishment, more than half of those 30 combatants have joined the Islamic State. Some 18 of them have been arrested, interrogated and legal procedures against them have been put into motion.

One of them, Ahmed Sharbji, who entered Syria with Habashi, underwent military training with the Islamic State. Sharbji, a youth in his 20s from the Arab town of Umm al-Fahm, was arrested and charged for illegally entering Syria and training with the group.

Another prominent example is Rabiya Shahade, a 26-year-old from Nazareth who left his wife and newborn to join the group. According to his friends, Shahade managed to enter Syira where he too joined the group's ranks and took on the nom de guerre of Abu Musaav Alsafuri, and nicknamed the 'Butcher from Palestine'. He even sent his family pictures of himself with an Islamic State flag and an RPG missile launcher.


Turning a blind eye
Mansur says that despite a new government decision to outlaw any signs of support for the Islamic State, the police and courts do not implement any sanctions against the group's local supporters.

"They just let them go. Even those who enter Syria and then come back get off with a light sentence of up to two years. That means that Israel is just turning a blind eye and giving supporters a green light to continue," he explains.

He beseeched the defense establishment to take a tougher hand with offenders: "We see Israeli-Arabs entering in Syria and joining Daesh. Maybe tomorrow they'll be given instructions to kill Arabs and Jews inside Israel. If that happens then it will be Israel's own fault."

The defense establishment rejected Mansur's claims, saying that they are employing a multifaceted approach to fighting Israel Arabs from enlisting into the terror group – namely using intelligence both before and after they join the group.

A month ago, Defense Minister Moshe Ya'alon deemed the group an illegal organization and thus outlawed anything related to the group. The legal definition will help the defense establishment, the Shin Bet and the police fight against Arabs and Palestinians who support the group within Israel and the West Bank.
'IS supporters should get life sentences'
According to Ula Masawara, a resident of Wadi Ara, the issue is a major threat to the local Arab communities and frightens many of Israel's Arab population, in some cases dividing families.

"There is not a day that goes by that I don't see new people express their support of the group," she said.

"For the life of me, I just can't understand how anyone can support their brutal and murderous ways," she said, adding that "anyone who supports them needs to be sent to life in prison. There is no room for such people in our society."


The head of the Kafr Bara local council, Mohammad Aasi, said that anyone who infiltrates Syria and joins the radical Sunni organization, or any other similar group, is making a big mistake. "I'm calling on young people not to get dragged into such things. Daesh's actions are putting a stain on Islam. Who decided theirs is the right path?"
An Arab political activist told Ynet that he cut ties with some of his good friends because they support the Islamic State.
"I received threats because I opposed Daesh, but this won't scare me," he said.
"Several months ago I saw a lot of Israelis writing posts against Daesh on Facebook. Nowadays, most of them keep quiet. They probably received threats. Unfortunately, many in the Arab leadership are not interested in the issue and their silence is only going to cost us," he added.
Imam, who works at a mosque in northern Israel, said the Islamic State was a terror organization dangerous to both the Arab and Jewish sectors.
"Two months ago I was giving a sermon against Daesh during Friday prayers. After a few sermons like that, people came to my house and asked me not to make sermons against Daesh anymore because it could cause confrontations and problems inside the mosque," he said. "After that I stopped talking about Daesh. Not because I'm afraid, but in order to ease the tensions."
A senior police official said several vocal Islamic State supporters have already been called in for questioning. One of them was arrested and held for several days, but then released by the court.
There were a few other youths who infiltrated Syria and returned to Israel who were indicted and sentenced to time in prison.
"We handle any person who supports Daesh gravely and will continue to take extreme measures against them," the official said.
Habashi's father: Don't follow my son
Relatives of Habashi, 23, said they received a phone call from another Israeli Arab who also joined the Islamic State's ranks, who told the family their son was killed.

Dozens of relatives and friends arrived at the family home in the village of Iksal, near Nazareth, to console the grieving family.

Habishi's father, Mohammed, urged Arab youths not to join the group: "I call on youths not to follow (my son's) path. Take care of your future."

"Young people need to learn a lesson from this, these things will do you no good. This is all nonsense. This has no basis in our faith," he said.

The Arab sector in Israel has been inundated with conversations and confrontations over the topic not only online, but also in cafés and mosques.

Recently, a physical confrontation erupted in a mosque in Israel because of an argument over the group. One worshipper said "the Islamic State is the only one that can establish an Islamic state, and it is good they are punishing people. I hope they make it to Israel."

Fellow worshippers jumped the man, cursing at him. "You are terrorist scum, and you have nothing to say to us. Get out of here; we do not want to see your ilk." The situation did not improve until local residents intervened.