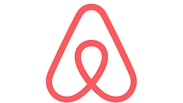 Airbnb, the world's leading communal platform for short-term apartment and room rentals, announced Monday that it would be launching a new project named "Entrepreneur Hosts Entrepreneur" (EHE), aimed at promoting ingenuity, hospitality and connections among entrepreneurs who are taking part in the DLD Tel Aviv Innovation Festival in September.

According to Airbnb, the new initiative will encourage start-up heads and entrepreneurs in Israel to open their home to international guests, who are coming to Israel for the festival.

Participating in the EHE program will allow local entrepreneurs to expand their international network of contacts and exchange insights and advice with their colleagues in the world. The entrepreneur's visits will be very similar to other Airbnb visits worldwide, but this is the first time that such connections are being initiated, based on mutual interests, in Israel. A similar project has been organized for the past several years during Barcelona's Mobile World Congress conference.

"With this initiative we're creating real connections that are beyond exchanging business cards. This is a unique opportunity for local entrepreneurs to create deep and long-lasting connections with their international colleagues, and to give them a unique, authentic experience with all of the wonderful things Tel Aviv has to offer," sain Molly Turner, Airbnb's Global Head of Civic Partnerships. Over 30 different Tel Avivian entrepreneurs have already signed up for EHE, and will host visitors in their homes. Airbnb said that they include leading Israeli figures such as Shahar Waiser, founder and CEO of Gett, and Or Offer, co-founder and CEO of SimilarWeb.

"Tel Aviv is the perfect greenhouse for innovation, and the DLD is the event that brings innovation alive. Airbnb is one of the most innovating companies of the last decade, and so it's not surprising that they came up with this amazing idea for connecting entrepreneurs and companies in a space that will, no doubt, lead to learning, cooperation, and growth," said Offer.

Other official partners of EHE include the Tel Aviv University business school, The Junction, StartTAU, MappendinIsrael, Wework, EatWith, The Hive Gvahim, CreateTLV, GameIS, and several hedge funds and start-up incubators.

Registration in the program will be done througha dedicated minisite, built especially for the festival. It's address is: entrepreneurhostentrepreneur.com.

Entrepreneurs from outside Israel who ordering a room via the site will be given a $50 gift card.

Airbnb was founded in 2008 in California. It serves as a community-based platform (a website and a mobile application) which allows users from all around the world to become hosts or guests in each other's homes. The time periods can vary, and so can the venue: You could rent a small bedroom for a single night, or a huge villa for a month. Airbnb enhances travel experiences at any price range, in over 34,000 cities and 190 countries.