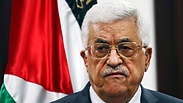 Each time Mahmoud Abbas threatens to step off the stage, and in recent years it has been happening once every few months, we panic. And indeed, in the two days since he declared – once again – that he's had enough, feverish discussions have been going on in the defense establishment – including in Defense Minister Moshe Ya'alon's office – about "the day after".

As always, Israel is trying to understand whether this threat is more serious than before, and who Abbas' potential successors in Ramallah might be. As time passes and Abbas grows old (he celebrated his 80th birthday this year), Israel treats his threats more and more seriously, because the odds of him making good on his threats because of medical circumstances are not any worse than the odds that he will because of political reasons.

The current asessment in Israel is that Abbas is working on an "exit strategy" from the mortgage he inherited from Arafat, which includes serious commitments to the Palestinian people. His "exit strategy" would come into play after the US Congress approves the Iran deal – sometimes between mid-September to the end of the year.

Over the past few months, Europeans have publicly given Abbas their commitment to restart peace negotiations right after the Iran deal is approved. The Americans made him a similar promise as well, but only half-heartedly and in private. The Obama administration is inentionally presenting a vague position on the renewal of peace talks so as to not harm its Congressional prospects.

President Barack Obama has told his people not to talk about negotiations with the Palestinians until the deal with Iran is passed in Congress.

But Abbas feels that Obama owes him, and so he'll stay and see if the American president joins in on the European commitment to take diplomatic steps, including the passing of a resolution at the UN Security Council that will force Israel into time-constrained negotiations.

If the American administration backs down from what Abbas sees as its commitment to the Palestinians, that'll be the right moment for him to retire and leave the leadership to his successors, who will turn over a new leaf with Israel.

Abbas' hints about retiring from the Palestinian Authority's leadership are accompanied by his recent announcement that he will not be renewing his candidacy for another high position he currently occupies: Chairman of the Palestine Liberation Organization (PLO). He and nine other members of the PLO Executive Committee have announced their resignation, which means the Palestinian National Council must now convene.

But it's a political stunt. The National Council – an international body which includes around 600 people – can make decisions only when a certain number of members is attending (a quorum). The only case in which decisions can be made without the minimal number is when the chairman resigns and needs to be replaced. Abbas is gathering the council in Ramallah knowing that most members won't be there (because Israel won't let them come, among other reasons), so his supporters will have a majority.

No one will be surprised if the council calls for him and his friends to go back on their resignation, and no one will be surprised if Abbas reluctantly accepts the movement's decision and stay at the PLO's helm. At the same time, he's planning on distancing his enemies, led by Yasser Abed Rabbo, who has already been impeached from his role as PLO secretary-general.

These kinds of stunts prove not only that Abbas isn't about to quit tomorrow morning, but that he wants to remain influential.

Just to be sure, however, Israel is already trying to guess who his successors are. And just to be sure, the IDF's Central Command is also trying to study the Palestinian security forces so it knows how to handle them, just in case they change their tune after Abbas is gone.