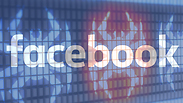 Facebook is not the enemy
Op-ed: The social-media giant is but the latest in a line of arenas for the exchange of opinions, and it won't be the last; hateful wars and ideologies blossomed well before the internet; blaming Facebook for the opinions expressed therein is a failed argument that only distances Israel from the technological sector that it seeks to embrace.
Leave Facebook alone. Facebook, one of the most fascinating innovations in communications of the 21st century, is, at the end of the day, an arena in which to exchange opinions. Opinions. Important and unimportant, balanced and extreme, personal and public, acceptable and unacceptable opinions.

Other arenas preceded it; from the dawn of history, humans sought out ways to communicate with their fellows. Facebook was preceded in the digital era by internet forums, personal blogs, and websites that also disseminated both acceptable and unacceptable opinions, inspirational and horrifying. Alongside Facebook today are many other arenas to share opinions, statements, meditations, comments, incitements… The list is long: Twitter, WhatsApp, various other types of messengers, and local imitations of Facebook itself.

The Syrian regime massacred hundreds of thousands of citizens without needing Facebook. The First and Second Intifadas broke out here without Facebook. The hateful wars and atrocities in the Balkans in the 1990s were not ignited via Facebook (which had not yet been invented), or via the internet (which was in its infancy), or even via cell phone networks (which were only used by a few).

When the Arab satellite television channel Al Jazeera began broadcasting, people said that it would permit the spirit of democracy to permeate the Arab world. Al Jazeera is still broadcasting—albeit with much reduced prestige and shrunken impact—but democracy in the Muslim world is more distant than ever.

Technology has not set ideology, and it won't. Therefore, we need to fight against the content of the discourse, not its arena. To fight against cults and not their meeting place. There's no recipe for how to fight this battle, but it's clearly not by destroying the stages on which it's taking place.

The ease of posting to Facebook does indeed encourage extremist, rude, violent, derogatory, unmonitored, irrational discourse. But will Israel also ban using email for those using it for inciting messages—Arabs and Jews alike? Will it block Twitter from terrorist organizations that use it to send such messages? Will it darken the screens of YouTube because it's used for ISIS recruitment videos? Such steps, while not impossible, would first damage Israel itself and its character as an advanced technological country. A serious-to-critical blow.

Mark Zuckerberg, the Jewish boy genius who invented Facebook and turned it into a worldwide communications medium, is an asset to the people of Israel. Instead of looking for ways to get closer to him, the Israeli government is seeking to distance him. How to turn a friend into an adversary. Tell me, you there in Jerusalem: Have you gone crazy?