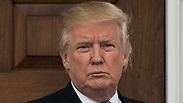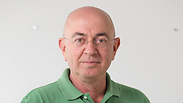 Yoel Esteron
Photo: Orel Cohen/Calcalist
Can technology trump Trumpism?
Op-ed: Technological innovation will thrive only when the hundreds of millions who feel left behind by it and perceive it as a threat will reap its fruits as well. Calcalist's publisher Yoel Esteron speaks at the Calcalist London Technology and Innovation 2016 conference.
As we struggle to gain our bearings after the "shock and awe" of Donald Trump's victory in the US, one question has become pertinent: will "Trumpism" crush technological growth or will innovation prevail? The ill-at-ease performance of tech shares in the past week indicates that this question is not without foundation.
There are hundreds of millions around the globe who perceive technology as a threat. Here in London, you all know about the Luddites, who in the early 19th century resisted the technological progress of the industrial revolution. Such resistance has all but disappeared in the 21st century.
Americans along the "rust belt," who lost their low-tech industries, voted for Donald Trump. He won in the states that were left behind when American technology from Silicon Valley took over the world. That is also why he lost California and New York—both leaders of technological innovation.
By the same token, Israeli populist leaders won the elections by harnessing the indignation of those who felt left behind. I can only assume that the same sentiment played a pivotal role in the Brexit.
This is a widespread phenomenon: while technology can be instrumental in closing gaps and reducing social inequality, not everyone feels invited to the party. Religious extremists, fundamentalists and racists of all sorts, find an easy foothold for spreading hatred and anger among youngsters who feel they're missing out on the spoils of technology.
I would like to say this to entrepreneurs and investors: You must not ignore the 21st century Luddites.
When you develop new technologies and push innovation forward, it behooves you to consider the hundreds of millions who feel left behind, for failing to do so might prove to be detrimental. Technology and innovation must act as a means of just social change—to reduce social gaps and inequality, to ensure that every person on this planet has a chance to enjoy the fruits thereof, and to make the world a better place.
This is the world's only chance for real prosperity in the 21st century.