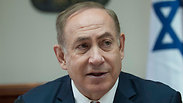 Netanyahu. Demonization and enmity
Photo: Yoav Davidkovich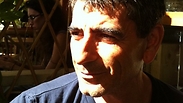 Dr. Shaul Rosenfeld
Photo: Hagit Peltz
Fake news driven by blind hatred towards Netanyahu
Op-ed: Israel of 2017 is in a much better state than it was in 2009, when Netanyahu became prime minister for the second time, and in the best geopolitical situation since its establishment, despite the regional turmoil and a hostile US administration for nearly eight years. So what does the press want from Netanyahu?
Arthur Schopenhauer's assertion that "hatred comes from the heart, contempt from the head, and neither feeling is quite within our control" may appear somewhat exaggerated, but it's easy to notice that the blind hatred for Prime Minister Benjamin Netanyahu among many people around us is way beyond their control.

What began as a valueless drizzle of a delusional and eccentric handful of people in the left-wing camp on the eve of the 1996 elections and shortly afterwards, which included a description of Netanyahu as a CIA agent, has spread like a bad wildfire, with the finest writers rushing to contribute their share to the demonization and enmity.

The "categorical imperative" of "thou shalt hate Bibi as much as possible" has become the most suitable chaperone of the local enlightened elite, and it seems that the greatest internal conflict most of its members are dealing with is who deserves the ultimate crown of thorns more: The great Satan from America, Donald Trump, or the little Satan of the Zionist entity, Netanyahu. It is only natural, therefore, that the "purple-haired emperor" would purchase unnecessary submarines for the IDF, for more than a billion euros, to arrange a generous bribe for his relative, David Shimron .

And because they are people of truth, and certainly honorable people, surely as much as Brutus (as Anthony called him in Shakespeare's Julius Caesar), they back their repugnance and hatred with plenty of "evidence" about Netanyahu's personal characteristics and activity. Indeed, some of his characteristics—including hedonism, his fondness of gifts and his extreme mistrust—should be denounced.

But beyond the legitimate criticism against his behavior, and the pathological hatred towards him, there are pretty clear intentions in describing his image as a shocking mixture of Molière's Harpagon (in his miserliness), Frank Underwood (in his aggressiveness, lies and attempts to crush his opponents), Louis XIV (being convinced that he is the state) and of Caligula (who, in his madness, recommended making his horse, Incitatus, a consul). Just like there is a clear and pretty transparent goal in painting a pitch-black picture of the state under Netanyahu's leadership.

The tiny problem with the marketers and distributors of these unfounded assumptions is that Israel of 2017 is in a much better state than it was in 2009, when Netanyahu became prime minister for the second time. The state is in the best geopolitical situation since its establishment, despite the regional turmoil in the past six years, and despite a hostile American administration for nearly eight years.

The Israeli economy's performance in 2016 is defined by independent local and international bodies as excellent, with a 4% growth, a low unemployment rate (4.3% in February 2017 compared to 8% in 2009), with a consistent improvement in the debt-to-GDP ratio, with an unprecedented development of infrastructure and with new records in Israelis' travel abroad and in car sales.

Two recent studies conducted by American organizations placed Israel eighth in the world in terms of strength; in the latest World Happiness Report, Israel came in 11th; and in the Human Development Index, it is located in the 18th place. In addition, it has the fifth highest life expectancy in the world, is one of the countries with the highest rate of tertiary education attainment, is the second most innovative country in the world (according to Business Insider), and although it "offers no hope for the young generation," it came in 17th in the world's most forward-looking countries list (according to US News & World Report).

Now, following the agreement to clip the wings of the Israel Public Broadcasting Authority (Kan), the guild has once again issued an abundance of death certificates—to Israeli democracy, to free press and to freedom of speech in general, while the comparisons and analogies to the Soviet Union, to North Korea, to Turkish President Recep Tayyip Erdoğan and Russian President Vladimir Putin are willingly handed out, as expected, to anyone.

And indeed, can anyone imagine a more clear and blatant takeover of the Israeli media and crushing of freedom of speech than the horrifying agreement devised by Netanyahu and Finance Minister Moshe Kahlon in the dead of night? An agreement with the dreadful purpose of creating a new body, which would include a mixture of Israel Broadcasting Authority workers (most of whom are not exactly right-wing) and Kan employees, and that Netanyahu—through his messenger, David-Mephistopheles-Bitan—will not be involved in any way, of course, in any appointment in this body or in influencing its content.

And so, as the name of democracy and freedom of speech is once again taken in vain so easily, there is no wonder that the level of trust in the media reaches a new low every year, with 26% of Jewish citizens having faith in the press (according the latest Israel Democracy Institute survey).

Netanyahu and the state have not been cleared of the constant mud thrown at them, but like with the punishment of the fabricator who no one believes anymore, the owners of the bag of fibs are increasingly losing their daily bread—the public's trust in them.