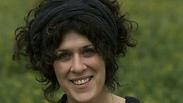 High Court rules woman can serve as head of rabbinical court
'There is great value in opening rabbinic courts for women to serve in administrative roles,' says ret. Judge Rubenstein, returning to rule on case that began before his retirement; 'Expanding the variety of people serving in key roles will create a framework more responsive,' says MK Lavie, a prominent voice for Orthodox feminism who has pushed for move.
History was made on Wedenesday, when a the High Court of Justice ruled that a woman can serve as the director of Rabbinical Courts administration.

Recently-retired Justice Elyakim Rubinstein, who returned to the bench to rule on a case that began before he left the court, wrote in his decision that "there is a great value in opening the rabbinical courts for women to serve in administrative roles, not only for women but it also serves to strengthen the public's faith in the (rabbinical —ed) courts, which is an essential element to the court's functioning.

"(The court's services are used by) women and men, Orthodox and secular alike. Expanding the variety of people serving in key roles will create a framework that is more responsive and equitable. That will benefit the entire country," said MK Aliza Lavie (Yesh Atid), a prominent voice for Orthodox feminism and the author of the 2005 book A Jewish Woman's Prayer Book.

The decision noted the director of Rabbinical Courts administration must meet certain criteria: be a resident of Israel; hold a rabbinical advocate license, or be a lawyer with a graduate degree in Hebrew law or Talmud (with preference to an attorney who is also a rabbinical advocate); has at least seven years of experience appearing at rabbinical courts; is worthy of serving as the director of Rabbinical Courts based on character and lifestyle.

Batya Kahana-Dror, who heads the Mavoi Satum organization which helps women whose husbands refuse to grant them a religious divorce, submitted the original petition after the rabbinical court refused to even discuss her application. She added that the ruling would be a landmark moment in the fight for Jewish and democratic values in Israel, and for Israeli women, who suffer discrimination at the Rabbinical Courts. She agreed with Lavie, who said the Rabbinical Courts administration is "run, almost in its entirety, by men, for men," and said the decision would serve as a first "crack" towards breaking that monopoly.

Mavoi Satum is an organization that helps women whose husbands refuse to grant them a religious divorce,

"This is the first time that gender-discrimination in an area that is ruled by the religious establishment has been defined as a blow to the basic rights of equality. I hope that this decision will in future become a guiding principle in all areas regarding religion in the State of Israel," Kahana-Dror said.

"It would have been great if this issue had been resolved amicably between the sides rather than by the court," Lavie said. "But now that the court has ruled, I praise it and call on (Justice Minister Ayelet Shaked) to implement the decision with clear guidelines."

Haredi parties, however, were quick to criticize the decision, and said they would resist implementing it. MK Uri Maklev (United Torah Judaism), chairman of the Knesset Science and Technology Committee, said the lawsuit had nothing to do with fighting discrimination against women, but was rather about harming the standing of the Rabbinical Courts.

"The job of a director of the Rabbinical Courts is not merely an administrative position," Maklev said. "It is a job that requires a broad knowledge of Jewish law (halacha) … the move doesn't stem from a desire for equality, but rather out of hatred and a desire to weaken the Rabbinical Courts. It is inconceivable that we would approve someone for such a sensitive position who lacked a depth of halachic knowledge or who is hostile towards religion, towards the rabbinical establishment or towards Jewish law as it has always been practiced."

Responding to MK Maklev's threat not to implement the ruling, Rabbi Uri Regev, the founder of Hiddush, a non-denominational group dedicated to promoting religious freedom and diversity and a former president of the World Union for Progressive Judaism welcomed the ruling but also warned against "over-celebrating" the decision.

"Certainly, the ultra-Orthodox political kingmakers will not welcome this verdict," Regev said. "It is likely to become part of the endless and tireless political campaign to castrate Israel's independent supreme judicial authority, which is being waged by the ultra-Orthodox political parties and extremist political groups."

Article reprinted with permission from TPS.