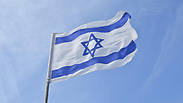 Israel will authorize its embassies abroad to raise funds for the "Year of the Jubilees" celebratory events, which began in June with the 50th anniversary of the reunification of Jerusalem, and will end in May of next year when the state turns 70.

The Ministry of Foreign Affairs seeks to raise funds for the purpose of holding political events and activities to mark the founding events that have been and will be noted during this period of time including 120 years for the first Zionist Congress in Basel, 100 years for the Balfour Declaration, 50 years for the Six-Day War and the reunification of Jerusalem, and 70 years for the establishment of the state.

The events provide the state with opportunities for presenting and empowering the historical narrative of the revival of the Jewish people in its land—as a prelude to the celebrations of 70 years of its independence.

The "Year of the Jubilees" campaign is also supposed to provide a response to counter campaigns by Palestinians and anti-Israel elements throughout the world.

Section 5 of the Civil Service Law prohibits civil servants from raising funds, collecting or receiving donations aside from the state treasurer—the finance minister—and only as part of his job.

On Sunday, the government will be asked to approve the raising of donations, for a total sum of up to NIS 20 million. The proposition is expected to pass, as it has multiple precedents, the latest being from this year.

In January 2017, the government authorized the prime minister to raise funds for Israel's 70th anniversary celebrations. Also, in March 2015, the government permitted the embassies to raise and receive donations for the same year's Independence Day events.

Prior to the government's approval, a fund-raising procedure was formulated according to which donations from entities with an affinity to Israel would be approved only following the passing of the proposal.

Each donation will be examined individually by a ministerial committee headed by the director general of the Ministry of Foreign Affairs, whose considerations will include the identity of the donor and his reciprocal relations with the mission and with the Ministry of Foreign Affairs, the objectives of the contribution, its rate or value, its description, budget, conflicts of interest and the possibility of harming the image of the state or the ministry following receipt of the donation.

It was further determined that a donation from a single entity cannot exceed 25% of the total cost of an event or NIS 50,000. The total amount of collective donations cannot exceed NIS 20 million. Moreover, the donation figure must be published by the ministry and granting contributions to the donor is strictly forbidden.