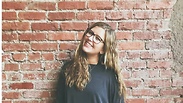 Pittsburgh synagogue shooting changes lives of local Jewish community members
Massacre of 11 worshipers at Pittsburgh synagogue changes lives of two members of local Jewish community; Pauli Manick decided to immigrate to Israel following the event, and Rachel Adelsheimer began investigating deeper into her Jewish roots
27.10.2018 – The entire Jewish world was shocked by the deadliest anti-Semitic attack in U.S. history, where 11 worshipers lost their lives and dozens more were wounded in an attack on the Tree of Life – Or L'Simcha Congregation in Pittsburgh.
The first anniversary of the massacre will be marked at the synagogue in which the attack took place and the Jewish community in the United States calls for Israelis to show their sympathy with the victims and their families on social networks.
This abhorrent event shocked the Jewish community in the United States and around the world, but it was especially terrible for the residents of Squirrel Hill - Pittsburgh's largest Jewish population center - where the attack took place, many of who knew the victims and their relatives.
Pauli Manick, 25, decided to immigrate to Israel after the shooting. She completed the process last Thursday and received her Israeli citizenship documents.
Rachel Adelsheimer, 22, has lived in Squirrel Hill her entire life and now she teaches English at an elementary school in Rishon Lezion as part of a teacher's program by Masa Israel Journey – an organization providing immersive international experiences in
Israel for young adults.
Pauly, who was in Israel during the attack, also as part of the Masa Israel Journey teacher's program, says the Pittsburgh attack had affected her deeply.
"On the day of the attack, my world turned upside down," said Manick. "Squirrel Hill's Jewish community is a loving, open and accepting community and this kind of hatred is the exact opposite to the community's essence. Judaism teaches us to accept the stranger and introduce them to our house and community".
A day after the massacre, Pauli organized a spontaneous vigil in memory of the victims at Rabin Square in Tel Aviv. She later decided to settle and complete her PhD studies in Israel.
Rachel Adelsheimer, who has a bachelor's degree in speech therapy from the University of Pittsburgh, worked at a pre-school for children with special needs in Rishon Lezion and then moved back to Pittsburgh, where she lived at the time of the attack.
Adelsheimer says that the shooting was very difficult for her and it brought her closer to her family and community and influenced her to explore deeper into her Jewish roots.
"It was surrealistic," said Adelsheimer. " Although mass shootings are commonplace in the United States, you don't expect it to happen so close to home and the shooter to attack on purpose people like me, Jews".