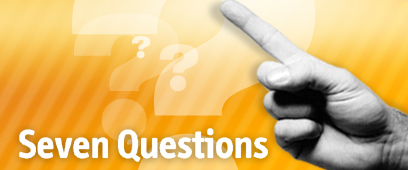 Elli Wohlgelernter: Adam Duritz of Counting Crows among the best rockers today

Bob Dylan: King of the Jewish rockers
Photo: AP

Paul Simon's original partner Art Garfunkel doesn't make the list
AP

Beastie Boys have been rap leaders since the genre's beginning
Reuters
Elli Wohlgelernter is a Jerusalem-based journalist and the Rock and Roll Editor of the new edition of "The Encyclopedia Judaica," a massive tome chronicling Jews, and Jewish life throughout the ages. "EJ" was first published in 1971, and a thorough revision of the book is under way. Wohlgelernter's career includes stints at "The New York Post," KOMO-TV in Seattle, Washington, WNEW-TV in New York, "The Jerusalem Post," and "The Forward." He is an avid sports fan, a veteran of nine marathons, a onetime Hollywood actor, and a student of American Jewish gangsters. He is also compiling the encyclopedia's profiles of athletes and gangsters.

1. Who is the greatest Jewish rock and roller?

Bob Dylan, hands down.

2. Why? Is it because Dylan's lyrics are soaked in the Bible, he visited the Kotel or he danced at a Chabad telethon?

No. Because his name is Zimmerman….Seriously, because Dylan had the greatest effect one individual ever had not only on the specific American form of music called rock and roll, but on American culture. One can make such a case for Elvis as well, but Elvis's influence did not stretch as far as Dylan's - or, of course, as long.

Q&A

Tell us at Ynetnews - and we'll try to reach the most interesting candidates

3. Is the Jewish impact on rock and roll palpable? Do any of the Jewish rockers bring something special to the microphone?

The Jewish impact is certainly palpable, in all aspects of the business, from singers and songwriters to producers and managers. Would the Beatles have been the Beatles without Brian Epstein? Sure. But was he not the most influential figure in their formative years? Without a doubt. And Sid Bernstein brought them over. And deejays Murray the K (Kaufman) and Cousin Brucie (Morrow) played and pushed their records on air. Would Elvis have been Elvis without songwriters (Jerry) Leiber and (Mike) Stoller? Of course. But he sang 24 of their songs, including, "Hound Dog," and "Jailhouse Rock." There simply isn't an area of rock and roll where Jews have not had a singular impact.

4. You once interviewed Bernstein. What was he like?

Such a sweet guy, modest - a real mensch.

5. Who's your favorite Jewish rocker, and why?

It's pretty hard to name one favorite. Certainly Dylan is a favorite, for his songs and for his influence. But to name some others: Kinky Friedman, Phil Ochs, Paul Simon, Arlo Guthrie, Carole King - the list goes on and on.

6. Which rock 'n rollers would it most surprise us to learn are Jewish?

Lou Reed, Doc Pomus, Arlo Guthrie, Joey Ramone, David Lee Roth.

7. Who is active in the newer generation of rock and rollers who may not be ready for this edition of "EJ," but are worth watching and listening to?

The Beastie Boys, Peter Himmelman (Dylan's Shabbat-observant son-in-law), Perry Farrell (former Jane's Addiction lead singer), Matisyahu (Hasidic reggae rapper), and Klezmatics (New York-based avant-klezmer group), and, of course Adam Duritz of Counting Crows, who is one of the best rockers out there today, Jew or non-Jew."

Who are your favorite Jewish rockers? Whom did Wohlgelernter leave out - or overplay? Write to us via Red Email or at news@ynetnews.com with your Top Five or Top Ten List. We'll publish the most interesting lists. Want to see your list published right away? Use "Talkback." Just click below.