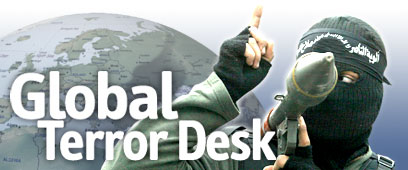 London bombings: New threat issued
Photo: AP
A new message appearing on a number of jihadi websites in the UK has warned the British government that "it is playing with a dangerous fire."

"Verily this Government needs to think carefully about the consequences of their action because they are playing with a dangerous fire, and the fire when played with will burn you or will give you a shock!" the message said.

The warning was first posted on the al-Ghurabaa website, and later reproduced on the Saved Sect website.

Both sites were created by followers of the Beirut-based cleric Sheikh Omar Bakri Muhammad, who was banned from Britain shortly after the London suicide bomb attacks, and who declared that Britain was a "land of war" a number of months before the attacks.

The most recent message accused the British government of carrying on a "crusade" against Islam, and cited the recent arrest of Anjem Choudary, an outspoken deputy of Omar Bakri.

'Europe will pay'

Choudary was arrested after being accused of organizing demonstrations in February in London against cartoons depicting Islam's prophet, Muhammad.

During the protests, signs were held threatening terrorist attacks and murder. One sign held by a masked protester read: "Europe you will pay, Bin Laden is on his way."

"Following the recent provocation and animosity towards the Muslims, and in particular the arrests of Anjem Choudary and Abdul Muhid at Stansted airport on May 5 and then the attempted distortion and accusations against them by certain sections of the media, it has become crystal clear that the British government is continuing in her crusade against Islam and Muslims and is working tirelessly to silence the voice of any sincere Muslim," the online warning stated.

The authors of the message lamented what they described as a clampdown on Islamic scholars, and claimed that the UK government pursued a policy whereby "any Muslim scholar who teaches Islam will be deported, arrested or threatened with that in order to silence the voice of Islam from being heard!"

The al-Ghurabaa website contains another section entitled "The crimes of the British government," where it accuses Britain of "terrorist acts and crimes against Islam," including being "the main cause of the destruction of the Islamic State." The section also states that Britain "granted Palestine to the Jews by their Balfour Declaration… conspired against Muslims in the Balkans region… and fully support the barbaric killing of the civilian population of Iraq."