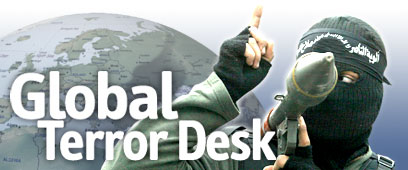 Gays have once again been the target of Qaradawi's rhetoric
Photo: Reuters
Top Muslim Brotherhood cleric Yusuf Qaradawi told Arabic satellite channel al-Jazeera that homosexuals were 'perverts' who deserve to be 'punished.'

During the interview, which aired last week, and made available by the MEMRI Arabic media translation service, Qaradawi discussed various punishments he said were appropriate for homosexuality, including being thrown from heights or burnings.

Qaradawi said that gays deserved "the same punishment as any sexual pervert - the same as the fornicator. The schools of thought disagree about the punishment. Some say they should be punished like fornicators... Some say we should throw them from a high place, like God did with the people of Sodom. Some say we should burn them, and so on. There is disagreement."

The leading Muslim scholar also claimed that former Democratic contender for the US presidency, John Kerry, was "supported by homosexuals and nudists."

"But it was Bush who won (the elections), because he is Christian, right-wing, tenacious, and unyielding. In other words, the religious overcame the perverted. So we cannot blame all Americans and Westerners," Qaradawi added.

Responding to a question about the increasingly public debate about homosexuality in the Arab world, Qaradawi said: "The calamity becomes widespread, when it stops being a secret and becomes public."

During a 2004 visit to London, initiated by London Mayor Ken Livingstone, British gay organizations blasted the cleric's presence in the British capital. "Why is the Mayor having a dialogue with a Muslim leader who wants queers dead?" wrote a gay columnist.

Qaradawi has repeatedly gone on record to encourage and justify suicide bomb attacks against Israelis.