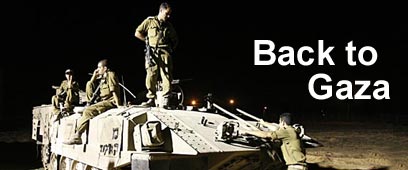 Gilad Shalit was kidnapped on Sunday near Gaza
Photo: Hagai Aharon (Reproduction)
It took almost two years before Mati poraz realized that her son, Nir, was not coming back. "Today I live the reality," she explains. And as a reality-oriented Israeli, Poraz (67) is attached to the television screen. She hears the news of an IDF offensive in Gaza and her heart breaks.

Poraz is familiar with each and every aspect of bereavement. Her son, Captain Nir Poraz, was killed in October 1994 during the failed rescue operation of kidnapped soldier Nachshon Waxman. Her husband, Maoz, an El-Al pilot, was kidnapped with his airplane to Algiers and released in exchange for the release of Palestinian terrorists. Five years later he was killed during the Yom Kippur War.

"Clearly, the current events bring me back to those days," she says. "Every single mother, let alone a mother who lost a child, is anxious in times like these. When I see Gilad's dad, my heart is with him."

What do you think should happen now?

"I can only hope that there will be no rescue operation; that it will end in diplomatic manners - even though I believe that negotiation is not the way to release the kidnapped soldier. If we release security prisoners in exchange for Gilad Shalit, the terrorists will be motivated to kidnap more Israelis."

What about a rescue operation?

"It's problematic. Gilad is obviously being watched and when the rescuers will arrive, there will be a battle and he may be killed. We need to search for different ways to act, but not in a 'Rambo' style, certainly not at the cost of more dead soldiers."

It seems you are criticizing the operation in which you lost your son

"I have no criticism. They tried to do it in the best way possible. Because of the ultimatum they couldn't get accurate information such as the number of people inside the house. If they had more time, maybe Nachshon would have been killed anyway, but Nir was alive. It's hard to compare between the two cases, but every operation to save Gilad must be well-planned. They need to do everything they can to not hurt more families."

Waxman was kidnapped by terrorists of the Izz El-Din Al-Qassam Brigades, Hamas' military wing. A day after his kidnapping, the terrorists issued a video clip showing him tied up and scared. The kidnappers asked to release Sheikh Ahmed Yassin in turn for his release. Intelligence gathering led IDF soldiers to a house in Bir Nabbalah and an IDF elite unit, led by Poraz, broke into the house. Both Waxman and Poraz were killed in the operation.

Is it easier that Nir died as a hero?

"With all the grief involved, obviously I am very proud. He was a special boy. But no one can take away the pain; no one can return my son."