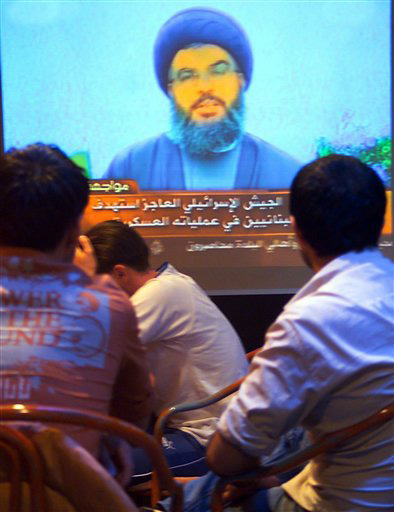 Get him: New games out on the web
Photo: AP
No security-political situation is complete without its idiotic web games, which allow tensions to be released.

The last elections and the disengagement had their own accompanying web games.

The only surprise is the amount of time it took for games to appear during the current campaign. But they have finally arrived.

In this game you are called upon to throw everything you can on a crowing Nasrallah – refrigerators, baskets, carcasses of peace doves, missiles and more – until he is destroyed.

In this game, based on Google maps, you must send the Air Force's F16 planes to the right range to bomb Nasrallah's head as it appears on the map. It's not easy. Hint: You must gamble.