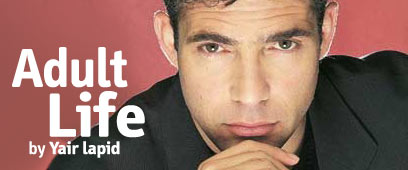 We won. IDF in Lebanon
Photo: Reuters
We destroyed the Dahiya quarter in southern Beirut. We blew up the senior command headquarters of Hizbullah. We have made it so that most of the Lebanese are mad at the Shi'ites. We have killed 300-400 terror operatives including Nabil Kauk, Hizbullah commander for southern Lebanon, and Nur Shahob, who was in charge of smuggling in weapons from Syria.

We have just about destroyed all the long range missile launchers and reminded the Arab states that it's not worth their while to mess with us. Our air force has again proven its superiority, the Golani Brigades are back big time. We have scared the wits out of Assad, made Nasrallah sweat and stutter and lose confidence; we gained the support of the G-8 and proved that Israel is a long way from falling apart.

Previous Column

Only quiet areas right now are Judea and Samaria. Even the most extreme leftists are reconsidering: maybe it isn't about the occupation after all

There is only one thing that Hizbullah does better: they are always announcing that they have won, but we can do that too.

The alternatives

Last Shabbat I met a Chinese girl with green eyes. We went to a gathering of northern residents that took place in the yard of friends of ours. There was a large group of kibbutzniks there from Beit Haemek. The children were jumping around in the pool and one mother was watching them. With a half smile she said it was going to be difficult to tell the kids when the war ends.

A pretty Chinese girl with green eyes was standing nearby. I asked her if that was her natural eye color or was she wearing tinted lenses. She laughed. "I am always being asked that question," she said. "But I was born this way. You should see my sister. Her eyes are blue."

Afterwards she told me her story. She was born in Singapore to a British father and a Chinese mother. They moved to Thailand when she was small where she was sent to a British boarding school. Before attending college, she traveled to Egypt to see the pyramids. From there she crossed the border into Israel where she met Yoav and fell in love. They married and had two children. I asked her if she was sure she would stay. "I don't know," she said. "I might like to try living in Tel Aviv."

I told her that she didn't understand me. I meant will you stay in Israel?

She opened her (green) eyes real wide. "What a question!" she exclaimed. "Where else would I go?"

Go figure. All the lousy things this war has brought us, the worst is the sense of this is the way it is: We are always going to have to fight. From time to time, the IDF will see to it that we have a couple of years of quiet but afterwards, the violence will begin again. Their God and our God don't get along and it doesn't look like its going to get any better.

Yet no one wants to leave, not even the green eyed Chinese girl from Singapore. There are katyushas in the air, the economy is difficult, the president either harasses or embarrasses, television commentators scare us half to death and we still don't even consider alternatives, not for a minute. Somehow we have convinced ourselves that it is better to be poorly off in the right place that well off in the wrong one.

Who you gonna call?

T calls me. She is the Israel representative of a major American Jewish Federation. She sounds exhausted. Since the war began she has been busy organizing hotel rooms for families from northern Israel. All of Israel may be brothers but not everyone has cousins in Raanana.

"The complicated thing," she explains to me, 'is how to help parents with children who have special needs: physically challenged, autistic, Down syndrome, these kinds of disabilities."

It's hard enough to be stuck in a shelter with a child who understands what is going on. Try to imagine what happens with a child who doesn't have the ability to understand.

"You know what is the strangest thing?" she said. "There's no central telephone number."

I told her that I didn't understand. "Telephone," she repeats. "A central number that people call if they have a problem. In Israel, after 60 years of war, there is still no central authority responsible for the welfare of people in emergency situations. The US has FEMA. If there is a hurricane and your home is destroyed. You call them and they try to help."

FEMA, aren't they the ones who messed up in New Orleans, I ask.

"Yes," she says, 'but at least you knew who messed up. Here, no one takes responsibility."

The chiropractor

My brother in law, Daniel was born in Canada. He studied chiropractry in Chicago and then decided to immigrate to Israel. During my visit to Nahariya I pulled a muscle in my neck from constantly looking skywards for falling katyushas so I decided to pay his treatment table a visit.

We found him somewhat discouraged. "Fewer people are coming for treatment," he said while working on me. "They don't have the money. When the war ends all the tension will come out through the body and then they'll make appointments."

Naturally the conversation turned to the situation. This is the reason I decided to immigrate to Israel," he explained. I cocked an eyebrow in surprise. "One day," he said, "I was sitting at home reading the Bible. It described the Jews as a stiff-necked people. I understand there would always be work for a chiropractor here so I came."

Who? Me?

Every time I go out I have to apologize. People are mad at the media. They complain that it's not patriotic enough. They complain that journalists have fallen in love with Nasrallah. You don't understand that there's war going on. Can't you wait a little while before you start screaming how everything is a screw-up?

Way before the pensioners demonstrated (a bit bizarre, let's be honest) against the media, I was already flooded with angry e-mails berating me because my newspaper printed the headline 'Olmert Gives In' regarding the prime minister's decision to suspend the air force bombings of Lebanon for 48 hours.

"Every American newspaper, one polyglot citizen wrote, "would have referred to this as a cease fire. Why do you journalists elect to give out report cards to everyone?"

Many years ago I wrote that every Israeli who does reserve duty hopes that the IDF will survive. He sits between unsavory canned food and unnecessary guard duty and mutters to himself that there is surely a parallel IDF, much more efficient, on standby in the event of war. But there really isn't. It's one and the same army. If budgetary constraints prevent forces from training over the years then don't expect them to become a crack force overnight, just because a war has broken out.

By the same token, the Israeli media can only be what it is. If in the best of times, it is considered opinionated, abrasive, arrogant, smart and too self important, celebrity obsessed, investigative and skeptic, this is what it will be during wartime as well.

Look at your television screens. The same people are reporting. They can play it by the rules on a daily basis but afterwards (and surely in reality in which they have to broadcast 21 hours a day), they will relay on the professional tools to which they have become accustomed. Here and there changes may occur but they will be marginal ones. Whoever doesn't like what he sees now must not like what he's been watching for a long time.