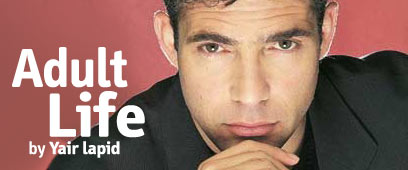 Skateboarding in Rafah
Photo: Reauters
I am the one and only. The only one in Beit Hanoun, in Gaza and as far as I know, the only Arab kid in all of the Middle East who prefers skateboarding to soccer. Once there were two of us. Suleiman got me into it, but the long ones took him a year ago and now it's just me.

People think that skateboarding is not a sport but just something that kids do to get from place to place though sometimes they stop and watch me working on my kick-flip or board sliding down the handrail outside of school. I know that they are waiting for me to fall but I don't care. Falling is part of it. Whoever is afraid of falling should not get up on a board.

I need to be more precise: Whoever doesn't LOVE falling should not get up on a skateboard. There is something about perfecting a trick, about doing it so many times that your knees are scratched in five places but you will not stop until you make it perfect.

Nowhere to go

Last week when the long ones started shooting, I had just perfected my version of the Tony Hawk's switch0flip and I almost tried it again instead of fleeing the area. We are always fleeing when the long ones shoot even though everyone knows there's no where to go. My Uncle Ahmed has a theory. He says the safest place to go is the last place a shell fell because they won't fire at that spot a second time.

I have an advantage. I get to places faster on my skateboard than people do on foot. I got there before everyone on that day and I know it sounds insane, but the first thing I thought was that the blood all over the place made it a really slick skateboarding surface.

Ahmed is my mom's younger brother. This means that he has more patience than most people for my nonsense. He cut my skateboard in the basement shop of those who assemble the pipes. I told him that it needs to be at least 76 centimeters, the minimum for a regulation size board. He laughed and asked 'regulation for what?'

But skateboarding is like any other sport. Only amateurs compromise on the details. Not that I can't admit to myself that I didn't compromise. A genuine board has seven layers of compressed wood with a professional grip on the top, not one that is made of pieces of metal left over by people who assemble Qassam rocket launchers.

One day in Jerusalem

Sometimes I tell myself it is better this way. I am like the sprinters from Kenya or from Ethiopia who run barefoot in the desert all their lives and then when they compete internationally; they always come in first. The only time I got to compete was a few months ago. We received a special permit from the army to attend a wedding in east Jerusalem. My parents threw me a worried look when they realized I had taken my skateboard along. But ever since the long ones killed Aaliah they don't fight with me.

I was at the wedding for a whole five minutes before I went to the skateboard park in Sacher Park in Jerusalem. There is an upper deck with a big spin-wall and a terrific flat area on the lower deck. There were a lot of skaters there. Despite my crappy board and the fact that I don't have shoes from Vans no one paid much attention to me.

I know it's illogical but I wasn't afraid of them. Despite the fact that they are long ones they are skateboarders first and there are things that we know about one another that no one else would understand.

Someone had climbed the spin-wall just as I arrived. He gathered momentum at the edge and took his own picture while he was in the air. When he came down he saw that I was watching and we both smiled because we both knew that Collin Provost originated that trick.

He did not say a word because I had had the sense to use an old set of earphones from a Walkman putting the wire under my shirt. That way I looked like I was listening to Metallica. I don't know why they are the skateboarders favorite band but that is the way it is all over the world. All the skateboarders love Metallica or act like they do.

Because he was still watching I took my turn and for the first and last time in my life I completed a perfect heel-flip with all the wheels doing a 360-degree turn.

Stay updated

One of the things that bother me is that I am not able to stay updated. Sometimes I go to the Gaza campus of El Kuds University in order to steal some time on their computer. On a good day I go to the YouTube website and see new tricks by Nick Dom Pierre or Ali Boulala who is an Arab like me except he lives in France. But most of the time I get thrown out because they need the computer for more important things.

I have learned that during times like this when there is nothing to eat and people are dying all the time, it is preferable not even to try because there will always be someone who will get angry at me.

Before Suleiman died, he would say that this is one of the crazy things about living in Gaza: The angrier they get about children that are killed, the worse they behave towards children who are alive.

What no one understands, not even my parents to whom I have explained it a thousand times, is that skateboarding is my way out. Sometimes you work on a trick, and your mind starts making its own plans. If I had NIS 160 shekels (USD 40) for new ball bearings I could improve my moves by 1000 percent, cut across the Islamic Jihad's training field, once the settlement of Nissanit, pass through the fence and in two days arrive at the Street Machine tournament in the Golda Center.

I am keeping this hush-hush because they blame me for dreaming about the tall ones anyway. I know I could win the tournament and then travel to Paris or California. Maybe it's a crazy plan but it sure beats staying here.

If I remain here they'll kill me like they killed Suleiman and Aaliya and two other kids from my class. And then there will be no skateboarders at all in Gaza.