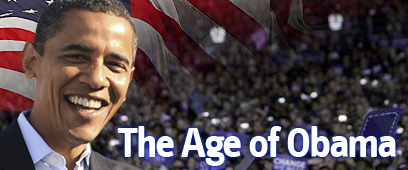 Obama - Barring surprises...
Photo: AFP
McCain - Underdog coup?
Photo: AP
WASHINGTON - Projections by the major television networks have unanimously determined Democrat Barack Obama is the first African American president of the United States after he trounced Republican rival John McCain.
Opinion
Obama victory would signal America's desire to shake off evangelical belligerence
The major networks have called the following states for Obama: Florida, Washington, California, Virginia, Ohio, Pennsylvania, New York, Vermont, Massachusetts, Illinois, Connecticut, New Jersey, Maine, Delaware, Maryland, New Hampshire, Rhode Island, New Mexico, Michigan, Wisconsin, Minnesota, Iowa and the District of Columbia – giving him 349 electorates.
McCain carried 15 states: Texas, Georgia, Alabama, Mississippi, Arkansas, Oklahoma, Tennessee, South Carolina, North Dakota, Louisiana, Kansas, Wyoming, Utah, West Virginia and Kentucky - giving him 163 electorates.
McCain conceded the presidential race, saying the Obama has achieved a "great thing" for himself and the country with his historic victory. McCain - with wife Cindy on one side and running-mate Sarah Palin on the other - urged his supporters to put aside partisan differences and work to get "the country moving again." Speaking from outside the Arizona Biltmore Hotel in Phoenix, McCain told his supporters: "It's natural tonight to feel some disappointment. Though we fell short, the failure is mine, not yours."
The 72-year-old Arizona senator quickly called his opponent to concede defeat and congratulate his rival in the longest and most costly presidential campaign in American history.
Obama accepted McCain's concession and asked for his rival's help in leading the country. Obama spokesman Robert Gibbs said Obama thanked McCain for his graciousness and said he had waged a tough race. He also said the Arizona senator was consistently someone who has showed class and
honor during this campaign as he has during his entire life in public service. Gibbs quoted Obama as saying, "I need your help, you're a leader on so many important issues."
President George W. Bush telephoned Obama to congratulate him on winning the presidency. The two-term Republican president told the Illinois senator upon his historic win: "What an awesome night for you, your family and your supporters."
Bush promised Obama a smooth transition to the White House. Bush spokeswoman Dana Perino said the president told Obama: "You are about to go on one of the great journeys of life. Congratulations and go enjoy yourself."
Economy on voters' minds
A record number of citizens were expected to have cast ballots in an election that stood to change the political face of a nation burdened with its worst economic crisis in nearly 80 years and still fighting wars in Iraq and Afghanistan.

The economy was by far the top issue on voters' minds and a huge drag on McCain, who Obama successfully tied to unpopular President George W. Bush.

An Associated Press exit poll found six in 10 voters across the United States named the economy as the most important issue facing the country. None of four other issues on the list - energy, Iraq, terror or health care - was chosen by more than one in 10.

Most pre-vote polling of the states showed Obama near or already above the 270 electoral votes needed for victory. The 538 electoral votes are apportioned among the states roughly according to population.
Women voting for Obama
Obama was winning handily among women, blacks and Hispanics, while whites supported McCain, according to preliminary exit polls. Obama also was the overwhelming choice of the one in 10 voters who went to the polls for their first time Tuesday — a racially diverse group of mostly twentysomethings, half of whom call themselves Democrats.
Just over half of white voters overall were backing McCain — a group that had favored President Bush over John Kerry by 17 percentage points in 2004.
McCain also got support from just over half of senior citizens, coveted for their vigilance in going to the polls.
McCain also drew strength from white, working-class voters, exit polls showed. Whites who haven't finished college were giving him heavy support, but short of the 23-point margin by which Bush won their vote in 2004.
Overall, Obama's bid to become the nation's first black president drew the votes of more than half of women, two-thirds of Hispanic voters and nearly all blacks who went to the polls. A young and dynamic candidate at age 47, Obama was winning the under-30 vote by a 2-1 margin.