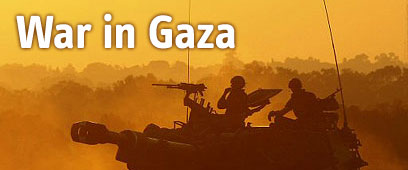 Evacuating the wounded in Gaza
Photo: AP
Eight different human rights organizations filed an urgent petition with the High Court of Justice Wednesday, demanding that the IDF be prevented from attacking medical teams and ambulances operating in Gaza.

Op-Ed

Killing of civilians in Gaza a terrible disaster and should be acknowledged as such

The petitioners are demanding that the IDF allow emergency medical teams to assist the injured and facilitate their evacuation to the hospital.

The petition claims that since the military operation in Gaza was launched, many cases have been recorded where the army fired medical staff assisting Palestinians wounded in the IDF offensive.

The petitioners claim that the numerous cases reported indicate that attacks on medical teams are not accidental. In addition, they are claiming that the IDF procedure for approving the ambulances' movement is inefficient, time-consuming, and usually results in failure to get through to casualties.

The court has ordered the State to respond to the petition by Thursday morning.

On Tuesday, 53 people were killed in two strikes on targets in Gaza. Palestinian sources reported that at least 40 were killed in a strike on a UN school in Jabaliya. Overall, more than 700Palestinians have been killed in the military operation in the Strip.