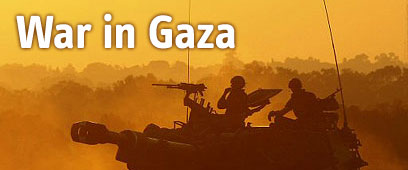 Air Force targets Rafah
Photo: AFP
Air Force launches Rafah offensive: The IDF expanded Wednesday evening its aerial assault on arms smuggling tunnels along the Philadelphi Route. The offensive aims to gravely undermine the ability of Gaza terror groups to bring more weapons into the Strip.

As part of the offensive, the Air Force struck a number of tunnels and buildings used to store weapons in the Rafah area, near the Gaza-Egypt border.

Earlier, Palestinian sources reported that an Israeli aircraft dropped leaflets over the Rafah refugee camp, urging residents to flee because of planned Israeli strikes. The leaflet addressed Rafah residents of a strip of neighborhoods that run parallel to the Egypt border.

"Because Hamas uses your houses to hide and smuggle military weapons, the IDF will attack the area, between the Egyptian border and the beach road," the leaflet said, according a local UN official.
300 tunnels
The leaflet included the names of four neighborhoods expected to be hit by the IDF, and instructed locals to immediately leave their homes. "For your safety and for the safety of your children – follow the instructions in this announcement," the leaflet read.

Security officials estimated that about 300 tunnels were used for smuggling weapons from Egypt to the Strip before the Gaza operation was launched.

After the leaflets were dropped, about 5,000 fled to two UN schools turned into temporary shelters, the official said.

Meanwhile, sources in Gaza City said that an IDF fighter jet fired two missiles at a mosque in the Sheikh Radwan neighborhood. The Palestinians said the mosque was completely destroyed and that the blast could be heard throughout the northern Gaza Strip.