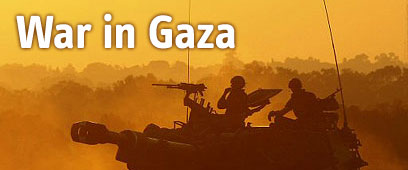 Hamas leader in exile Khaled Mashaal
Photo: Reuters
Palestinian groups based in Syria, including Hamas, believe the Egyptian plan aimed at securing a permanent ceasefire in the Gaza Strip "has no valid basis," a Palestinian official said Thursday.

"Palestinian organizations, notably Hamas, see no valid basis in the Egyptian plan for a solution to the crisis" in Gaza, Khaled Abdel-Majid, spokesman for Palestinian groups based in Damascus, told AFP.

He said the common position came after a meeting of eight Palestinian movements based in the Syrian capital, including the Islamist Hamas and Islamic Jihad groups.

"The Franco-Egyptian initiative does not contribute towards finding a solution since it is a threat to the resistance and the Palestinian cause, allowing the enemy to continue its aggression," the groups said in a statement.

The Damascus-based movements "reject the presence of international forces or observers in Gaza, since this is aimed at defending the security of the occupation and reinforcing the blockade against the resistance."

The statement called for "a halt to the aggression, a withdrawal (of Israeli forces) without delay, lifting the blockade and opening the crossing points, especially at Rafah" on the border with Egypt.