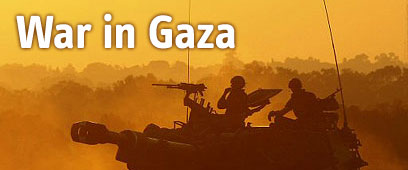 IDF soldiers in Gaza
Photo: Matan Hakimi, IDF Spokesman's Office
A map depicting Hamas' best-laid plans on how to hurt IDF soldiers in Gaza was discovered by paratroopers in al-Atatra neighborhood Thursday. The map was translated on the scene and helped the troops in subsequent operations.

Chief IDF Intelligence Officer Brigadier-General Yuval Halamish explained that Hamas had divided the neighborhood into a number of areas distinguished by landmarks such as mosques, gas stations, and fuel depots.



Map found by paratroopers

"You can see that the neighborhood was divided into three areas of fighting, according to color, and inside the terrorists spread out a number of posts, planted explosive devices, and posted sharpshooters," he said.

"Hamas makes cynical use of civilian homes, the entrances of which were booby-trapped in order to hurt IDF soldiers." Explosive devices were also planted near gas stations despite the immediate danger to civilians, Halamish added. He said the layout had been thoroughly planned in preparation for a ground operation.

The map consists of precise drawings of all homes in the neighborhood as well as a color-coded key drawn in the top left-hand corner, which describes the type of explosive device planted at each site. Sharpshooters' stations were also marked.

Halamish also described Hamas' use of dolls in order to attract the attention of soldiers, and presented a picture of a doll placed at the entrance to a home. He said the doll was intended to draw soldiers to it so that an attack could be executed, following which the terrorists could kidnap their victims.