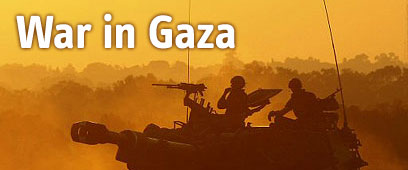 Ihab al-Wahidi, who served as late Palestinian leader Yasser Arafat's photographer, was reportedly killed Thursday night along with his wife and mother in an IDF strike in Gaza.

Palestinian sources said that the home where al-Wahidi was staying was hit by a tank shell or an Air force missile.

Al-Wahidi was noted for accompanying Arafat on his trips across the world. The photographer's father served for many years as the Palestine Liberation Organization's envoy to Morocco – al-Wahidi himself was married to a Moroccan national.

Meanwhile, sources in Gaza reported that three people - a Palestinian doctor, his Ukrainian wife, and their daughter – were killed by an IDF shell in the eastern section of Gaza City. According to the report, the bodies could not be removed from the house because of ongoing IDF fire. The sources said the Ukrainian embassy in Israel was approached in order to resolve the situation and facilitate the removal of the bodies.

The Palestinians said that the death toll in the Strip topped 770, after 50 more bodies were found at various locations across Gaza, under the ruins of buildings targeted by the IDF during operation Cast Lead. The Palestinians also said they are concerned that the city of Rafah is expected to face increasingly intensive IDF attacks overnight and Friday.