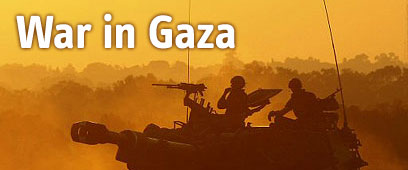 An Air Force strike has flattened a 5-story building in northern Gaza, killing at least seven people including an infant, Palestinian sources said early Friday.

Hamas security officials said Israeli aircraft hit the building with explosives, destroying it. Hospital officials said seven bodies were dug out of the rubble. The IDF had no immediate comment.

According to sources in Gaza, five family members were killed in the strike. The five Palestinians are the relatives of a prominent member of the Democratic Front for the Liberation of Palestine, the sources said, adding that those killed apparently include the man's mother, wife, and children.

In the pre-dawn hours of Friday, Air Force fighter jets hit more than 30 targets in Gaza, including homes of Hamas member.

The stepped-up offensive came as the United Nations Security Council met to vote on a resolution calling for a ceasefire in the conflict between Israel and Hamas.