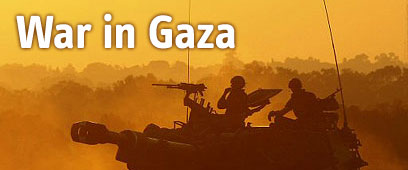 Rocket fired from Gaza
Photo: AP
Senior terror commander killed: The IDF killed Amir Mansi, who was the commander of Hamas rocket cells operating in the Gaza City area.

The army said Mansi played a major role in Grad rocket attacks on Israeli communities

Mansi was killed in an aerial assault while attempting to fire mortar shells at IDF ground forces. Two other Hamas members were hurt in the strike; their condition is unknown at this time.

The attack that killed Mansi was carried out a short while after yet another IDF "leaflet bombardment" in the Gaza Strip.

The Air Force dropped leaflets on the Strip warning residents that it plans to escalate its two-week-old offensive. The army said it has dropped the fliers throughout Gaza. It said the notices are meant as a "general warning."

"In the near future, the IDF will continue to attack tunnels, arms caches, and terrorists with greater intensity all across the Strip. For your safety and the safety of your families, you are required to refrain from staying near terror elements or sites where weapons are being stored," the leaflet read.