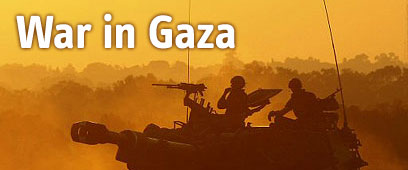 Jihad man shows off LAW rocket
Islamic Jihad' published Saturday evening photos of IDF weapons and equipment allegedly seized by its military wing. The group claims its members collected the loot following heavy exchanges of fire between gunmen and IDF troops barricaded in a house east of Khan Younis.

A statement published by Islamic Jihad's military wing said group members were able to seize a LAW rocket, two-way radios, medicine, and clothes. Photos published by the group also feature empty packages of Israeli hotdogs left behind by IDF troops.



Weapons, medicine, and hotdog packages

Islamic Jihad said the equipment seized included blood-soaked IDF uniforms. The group said the incident in question took place Friday yet the details were only being published at this time due to security considerations.

"Our message to the gutless enemy is that our fighters will ambush you everywhere," the group said. "They will surprise you and hurt you in response to your crimes in the Strip. You should be aware that we still possess many surprises that will hurt you and make you sorry."

However, the photos published by the group make it difficult to ascertain whether the LAW rocket launcher indeed has a missile in it, and whether it was seized recently.

Meanwhile, the IDF has boasted somewhat more impressive achievements Saturday. The army said it killed Gaza City rocket chief Amir Mansi, a central figure involved in Grad rocket attacks on Israel.