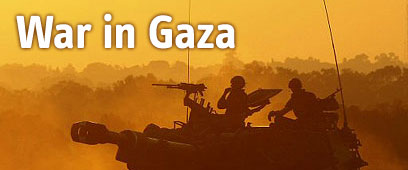 Bomb's switch
Photo: IDF Spokesperson's Unit
IDF forces operating in Gaza on Sunday uncovered an explosive device rigged with a timer that hidden in a Palestinian school. A fuse attached to the explosives extended to a zoo located dozens of yards away.
The soldiers managed to neutralize the bomb before it went off. Numerous weapons, including RPG launchers, grenades and AK-47 assault rifles were found inside the school.
At least 27 Palestinians were killed and some 90 more were injured during IDF attacks throughout Gaza on Sunday, thus bringing the Palestinian death toll since the launching of Operation Cast Lead 16 days ago to 890. Some 3,500 Gazans have been inured in the offensive so far.
The Israeli military said its forces struck some 60 targets on Sunday, including a mosque in Rafah that served as a training facility and a warehouse for improved anti-tank missiles.