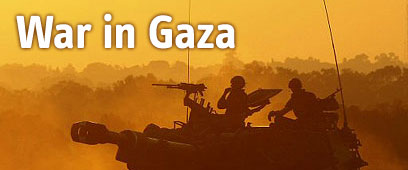 Attorney General Menachem Mazuz
Photo: Flash 90
"We are preparing for a wave of international lawsuits over the operation in Gaza," said Attorney General Menachem Mazuz Sunday. "That in itself is nothing new. I can only assume that following the events, we will have more intensive and focused work ahead of us."

Speaking at a Jerusalem Center for Ethics conference, Mazuz stressed that the Judge Advocate General was involved in the authorization process of every strike in Operation Cast Lead, but that the final decision was still at the hands of the IDF.

International Arena

Secretary-General Ban Ki-moon calls Prime Minister Olmert, expresses disappointment of ongoing violence is continuing, sides disregard to UN ceasefire resolution

"This is the second edition of the Second Lebanon War. All the questioned we have to face in Gaza have already been asked, so the military and the State have clear guidelines when in comes to matters the likes of targeted assassinations, returning fire and harming civilians," he said.

"We do not target schools full of children. Everything depends on the circumstances… Everyone knows what they can and cannot do, but accidents do happen. We do not sit in a fighter jet's cockpit or in a tank hatch, but JAG (officers) sit in the situation room and okay every target."

The harsh international criticism of the Israeli offensive in Gaza and the humanitarian situation in the Strip increased after the IDF hit an UNRWA school in east Gaza Strip neighborhood of Zeitun, killing about 30 people. UN Human Rights Investigator Richard Falk went as far as to accuse Israel of "committing crimes against humanity" after the incident.

UN High Commissioner for Human Rights Navanethem Pillay has also criticized Israel saying Israel may have violated international law and that its response to Hamas rocket fire was "disproportionate."