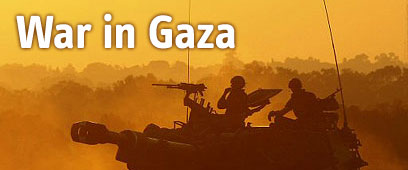 Zvia Valdan
Photo: Avigail Uzi
President Shimon Peres received a petition on Monday calling for the immediate evacuation of injured Palestinians in Gaza to Israeli hospitals.
'Catastrophic Situation'
Shifa Hospital treating hundreds of patients since start of Operation Cast Lead. Physicians complain of shortage of medications, operating rooms and beds. 'This is a catastrophic situation. The corridors are filled with injured people, but we won't let anyone die without a battle,' hospital manager tells Ynet
The petition was submitted on behalf of the Council for Peace and Security and was signed, among others, by Peres' daughter Zvia Valdan, as well as by Israel Prize laureates, retired IDF generals and prominent physicians.
Naftali Raz, a Council member, said the initiative was launched to address "the harsh reality of the thousands of injured people in Gaza, including those who are innocent. According to the UN, one-third of the wounded are children and foreign reporters. Regardless of what one's position on the war may be, this reality is heartbreaking, particularly to Jews."
Similar petitions have been sent to Prime Minister Ehud Olmert, Foreign Minister Tzipi Livni and Defense Minister Ehud Barak, but the Council has yet to receive an official response.
Raz said evacuating the injured Palestinians would benefit Israel's PR campaign. "Unfortunately, in our just struggle against Hamas we are also harming many civilians, and we have a certain responsibility for their well-being," he said.
"We call on the government to save the lives of innocent civilians who cannot receive proper treatment in Gaza."