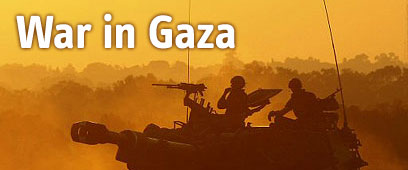 Gabi Ashkenazi
Photo: IDF Spokesperson's Unit
IDF Chief of Staff Gabi Ashkenazi commented on Operation Cast Lead at a the start of the Knesset's Foreign Affairs and Defense Committee meeting in Tel Aviv saying, "The soldiers are doing an extraordinary job, we have made many achievements in damaging Hamas and its infrastructure, its regime and its military wing, but there is still much to be done."

Ashkenazi continued to praise the troops in the field, saying, "I would like to start by expressing my great esteem, first to all the IDF soldiers, the Shin Bet, all the security and rescue forces, the local authorities and the citizens of the State of Israel. We feel that everyone is united behind us."

Ashkenazi denied reports that the army was using phosphorous bombs in the Strip, and said that "the IDF only uses weapons authorized by international law."

Commenting on then humanitarian situation in Gaza he said that most of the electric power lines in the Strip were still working and that since the fighting began hundreds of trucks carrying humanitarian aid had been allowed into the area. However, he said, "Hamas is using the humanitarian pauses to fire rockets."

On the operation, that entered its 18th day on Tuesday, the chief of staff said, "We are working to deepen the blow to the military wing, to minimize the attacks and strengthen deterrence, in order to truly create a better security reality for the residents of the south that are under threat of fire.

"The battle is complex and ongoing. We are working and will continue to work according to the IDF's plan, and in accordance with the political echelon's instructions."

During the meeting, Ashkenazi expressed his gratitude for the support the IDF is getting.

"I would like to send my condolences to the bereaved families and wish those injured a speedy recovery and thank all of you and all the people of Israel for the support we are getting.

"This is a genuinely impressive display of unity, which truly contributes to the soldiers, their determination, and their faith in the rightness of this path."