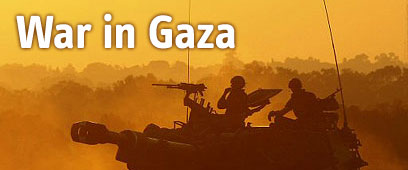 Grad rocket hits Ashkelon this week
Photo: Avi Ohayon, GPO
A rocket hit an educational institute in Ashkelon Tuesday afternoon, causing no injuries. Eleven rockets have been fired at the area since the morning hours, none of them long-range rockets.
At about 2:45 pm three rockets fired from the Gaza Strip landed in open fields near Sderot and in the Eshkol Regional Council. Shortly later a fourth rocket was fired on Ashkelon and exploded in an open area as well.
Rocket launched from Gaza (Photo: AP)
Another five rockets exploded in open fields in Eshkol earlier in the day. No injuries or damage were reported in the attacks. Two rockets landed in Sha'ar Hanegev Regional Council shortly after 8 am.
Around midnight Monday, two Qassam rockets fell in open areas in the Eshkol Regional Council. No one was injured and no damage was caused.
Several hours earlier, mortar shells were fired on an open area in the Sdot Negev Regional Council, again causing no damage or injures.
A rocket exploded in Beersheba Monday evening as well.