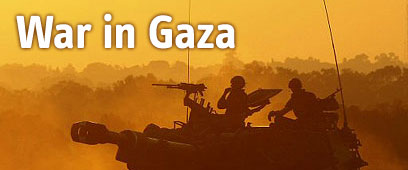 Assad: War has dangerous effects
Photo: Reuters
Syrian President Bashar Assad called on Israel to cease its military operation in Gaza immediately, while simultaneously demanding that Hamas cease its fire towards Israel.

Proof?

Al-Qaeda leader issues new audiotape calling on Muslims to launch holy war to stop Gaza offensive, condemns Arab governments for preventing their people from acting to 'liberate Palestine'

In an interview with the BBC network Assad warned that the fighting in Gaza could lead to the exacerbation of Islamic extremism in the Middle East.

"The effects of the war are more dangerous than the war itself," he said during Wednesday's interview. "It's planting the seeds for extremism and terror in the entire region."

Assad accused Israel of refusing to honor the ceasefire that expired in December and claimed it was the State's responsibility to halt the "murder" of the Palestinians and the siege on Gaza.

He claimed Syria, which plays host to a number of senior Hamas officials, was doing everything in its power to put an end to the fighting.

Assad also expressed support for plans to halt the smuggling of weapons into Gaza from Egypt – a condition Israel has demanded in current ceasefire talks – but claimed that the plan should be part of a "more extensive solution" to the conflict in the Middle East rather than a condition for a new truce.

Palestinian sources reported Wednesday that the death toll in Gaza had risen past the 1,000 mark, and that close to a third of these were children. Since the beginning of the operation 13 Israelis have been killed – 10 soldiers and three civilians.