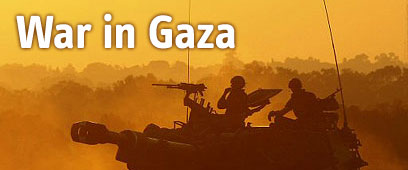 WASHINGTON – The American public supports Israel in its military incursion into Gaza, according to a recent poll conducted by Ipsos.

US Solution

American, Western officials aim to ensure credit for reconstruction of Strip following Israeli military operation accrues to Palestinian Authority, not to Iranian-backed Hamas Islamists

The poll results published Tuesday show that 44% of Americans blame Hamas for the current conflict while only 14% blame Israel. Nine percent said both sides were to blame, and 29% were undecided.

Also, 57% of Americans thought that Hamas had used "excessive" force, whereas 44% thought that Israel had used "appropriate" force.

Regarding a resolution to the Israel-Palestinian conflict, a surprising number of people were opposed to the two-state solution so often voiced by US leaders.

When asked whether the US should support the establishment of a Palestinian state, 45% answered negatively while just 31% answered positively, and 24% were undecided.

Many also doubted that president-elect Barack Obama would be able to bring peace to Israel. Just 10% expressed confidence in Obama's ability to resolve the conflict, while 32% were somewhat confident in his capabilities.

A slight majority – 51% – doubted Obama could implement his famous slogan ('Yes we can') on the Gaza conflict.