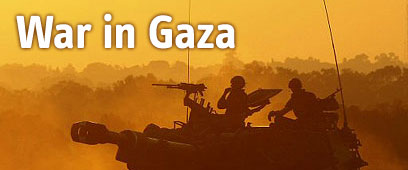 Zahalka: Abbas doing nothing
Photo: Dudi Vaknin
Balad Chairman Jamal Zahalka, whose party was disqualified from the national elections earlier this week, slammed Palestinian President Mahmoud Abbas for refraining from condemning Israeli leaders for the operation in Gaza.

Banned

Arab party determined to see High Court overturn elections committee decision to ban it from running in coming elections. 'As a party that represents hundreds of thousands of voters it is our duty to be in the Knesset,' says party MK

Speaking at a Shefaram conference Wednesday, Zahalka said, "Abbas is doing nothing. He is just watching from the sidelines. He must decide if he wants to be chairman of the PLO or chairman of Ramallah."

During the conference, intended to show support for the people of Gaza, Zahalka claimed the Palestinian president must answer appeals from rights organizations and sign a petition demanding Israeli leaders be tried in international court for the "slaughter in Gaza".

Abbas has so far refrained from signing the petition, which rights organization leaders plan to file with a Roman court.

The Balad chairman, who previously fled Israel after being suspected of handing information to Hizbullah, expressed wonderment at Arab parties willing to back Kadima and Labor.

"There is no Israeli Left – the Zionist Left in Israel has just as much blood on its hands – and yet there are still parties willing to be part of a Livni and Barak government if it is indeed established," he said.

Regarding the Election Committee's decision to ban Balad and United Arab List-Ta'al from the national elections Zahalka said, "Balad is the most moderate party in Israel because it believes in full equality. We represent a suffering people that only want equality between Jews and Arabs."

He added, "The political system in Israel should examine itself and how it can allow a man like Avigdor Lieberman – who calls for the dropping of an atomic bomb on Gaza – to run for Knesset while denying this right from those who call for equality and democracy."