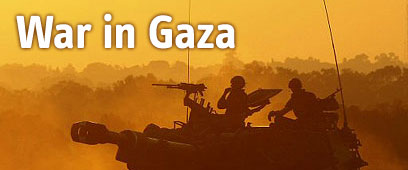 UN Security Council
Photo: AP
WASHINGTON– The Israeli mission to the UN was able to thwart an attempt made by Libya to have the UN Security Council denounce Israel over the Gaza offensive.

The Security Council held its semi-annual session on the protection of civilians in armed conflicts, meant to discuss the situation in areas the likes of Afghanistan, Iraq and Congo, but the Arab nations attempted to focus the session solely on the Gaza conflict.

International Arena

Israeli envoy to UN says Hamas targeting civilians, using Palestinian civilians as shields, asks UN to deplore organization

Libya claimed that the Council could not hold the session without addressing the Gaza conflict. Israel's Ambassador to the UN Gabriela Shalev retorted by saying that if that were the case, the Council would have to discuss the need to protect Israeli citizens, who are under constant attack by terrorists using civilians as human shields.

The Israeli mission eventually got the upper hand: The session's minutes make no mention of the Gaza conflicts per se, nor do they mention Israel or Hamas.

The mission was able instead to have the Council denounce "all forms of terror", as well as a condemn using civilians as human shields.

Other sections of the minutes relate to Israel, although it is not mentioned by name; saying that the Council recognized the needs of civilian population under occupation and stresses the need for the latter to allow for the safe and unhindered flow of goods and aid.

The UN General Assembly is scheduled to hold an emergency session on the Israeli offensive in Gaza later Thursday.