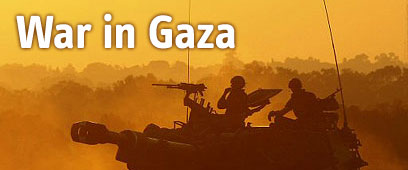 Vehicle on fire
Photo: Herzel Yosef
Six people were injured Thursday afternoon as a Grad rocket landed in a residential area in the southern city of Beersheba. A child sustained serious wounds to his head, a woman was severely injured, one person was moderately wounded and the rest were lightly hurt.

They were all evacuated to the Soroka Medical Center in Beersheba. Four people, the family members of one of the people injured, were treated for shock at the hospital.



Damage caused to cars (Photo: Herzel Yosef)
Vehicles and houses sustained damage, and main roads were blocked. Simultaneously, a rocket exploded in an open area in the city, and another landed near a moshav in the Sdot Negev Regional Council. There were no reports of injuries or damage in these two incidents.
The Israel Defense Forces said later that a warplane struck the launcher used to fire the Grad rocket at Beersheba. The Air Force struck a total of 40 targets on Thursday, including 11 terror cells.
Shlomo Binemaster of the Home Front Command arrived at the scene of the attack and said that "a missile landed and a vehicle and several other cars were hit." He asked the residents to remain in fortified rooms and refrain from assembling.
Beersheba Mayor Rubik Danilovich also arrived at the scene of the attack. "We keep on telling the residents that as long as the fighting continues they must remain near the fortified areas," he stressed.
Beersheba resident Elinor returned from a vacation in Eilat with her two small children only a couple of days ago. The missile landed next to her house. When she heard the air raid siren, she and her children entered a fortified room.
Talking to Ynet, she said in shaky voice, "We have been used to this routine of not leaving the house for several weeks now. My children don't go to school, and some items in my house have been broken from the shock wave."
'We waited for this child 11 years'
Angela and her seven-year-old son Orel were going shopping when they heard the air raid siren. Obeying the Home Front Command's instructions, the mother got out of the car and protected her son, but a Grad missile exploded next to them and shrapnel infiltrated Orel's skull.
The child is now hospitalized in serious condition at the hospital where his mother works as a nurse. His father and eight-month-old sister were at home at the time of the attack.
Injured evacuated (Photo: AFP)
"They were alone in the car. The child was bored and she wanted to take him out for some fun," said the injured child's aunt, who rushed to the hospital after her sister informed her of what had happened. "She told me that after she lay down over the child she suddenly saw him bleeding. If they had continued driving nothing would have happened to them, but there was nowhere to hide."
After realizing that her son was injured, Angela picked him up and screamed, "My child is going to die." She stopped a passing vehicle and rushed to her workplace – the Soroka Medical Center.
"They waited for this child for 11 years. We pray to God to bring him back to us. Angela works here and all the doctors say it will be okay," the worried aunt said.
Rockets hit Sderot, Gderot area
Nearly 30 rockets have been fired into Israel from the Gaza Strip since the morning hours, hitting areas across the southern part of the country.

At around 4:30 pm, Palestinian gunmen fired a rocket which landed in an open area in the Eshkol Regional Council. There were no reports of injuries or damage.

Earlier, a rocket hit an open area near the town of Ofakim. Yasmin, an Ofakim resident, said "we heard a siren and then heard an explosion right next to our house. We were really scared."

One rocket landed near the Gderot Regional Council at around 9:30 am, without causing injuries.

Five other rockets hit the Sderot area. One rocket damaged a house and a vehicle in Sderot, and several people suffered shock. At least 10 rockets fired from the Gaza Strip on Thursday morning hit open areas in the Eshkol Regional Council, one of them landing near an educational institution."

Shmulik Hadad, Yael Branovsky and Ilana Curiel contributed to this report