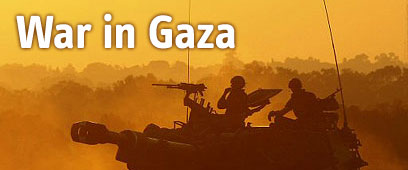 Aboul Gheit. Not committed
Photo: AFP
Egyptian Foreign Minister Ahmed Aboul Gheit said on Saturday his country was not committed to the US-Israeli pact to halt arms smuggling into the Gaza Strip.
"We have no commitment towards this memo whatsoever," Aboul Gheit told reporters. "We do not know anything about this memo and it does not concern us in anything," he said.
Cairo Protests
Ambassador Shlomo Cohen called to Egyptian Foreign Ministry following reports suggesting Israel may expand military op in Strip as means to pressure Cairo to crack down on arms smuggling tunnels
He added that Israel was the main obstacle to the "Egyptian efforts" to end an agreement by the war in Gaza. Questioned by the press on the main obstacle to the Egyptian mediation underway, Aboul Gheit said: "Israeli intransigence".
"Israel is drunk with power and violence," he acknowledged.
The United States and Israel signed an accord on Friday aimed at stopping the smuggling of weapons into the Gaza Strip, a move Washington hopes will lead to a durable ceasefire to end Israel's three-week offensive in the coastal enclave.
The agreement, designed to prevent Hamas from rearming, was considered a vital element in a broad international push to end the Israeli campaign in Gaza, which has killed more than 1,000 Palestinians. Ten Israeli soldiers and three civilians, hit by Palestinian rockets fired from Gaza, have been killed.
Israel has said Hamas was using tunnels between the Gaza Strip and Egypt to smuggle arms. The Egyptian government says the tunnels are mainly used for food, while most arms are being smuggled into Gaza by sea.
Foreign Minister Tzipi Livni said the deal was part of a series of actions to complement Egyptian efforts to end the flow of weapons into Gaza.
Reuters and AFP contributed to this report