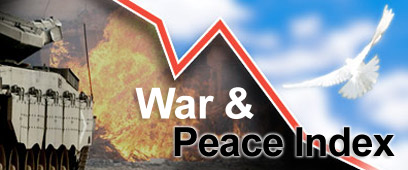 US President Barack Obama
Photo: AFP
Even before Barack Obama's historic "reconciliation speech" in Cairo on Thursday, the majority of the Israeli public - 55% - felt the US president leans in favor of the Palestinians.

Only 5% said Obama supports the Israeli stance, while 31% said they feel he is neutral, a poll published on Thursday showed.

Sixty percent of Israelis don't trust the president to consider and protect Israel's interests during his efforts to improve relations between America and the Muslim world.

US-Israel Relations

Most respondents label US president as neutral in Israeli-Palestinian conflict; 62% deem Russia pro-Palestinian, Germany pro-Israel

The War and Peace Index, published on Ynet once a month, showed that 65% of the respondents feel Prime Minister Benjamin Netanyahu's trip to Washington was unsuccessful, while 19% feel it was successful.

Nonetheless, the majority of the respondents – 56% feel the stance Netanyahu presented to the US was neither too rigid, nor too lenient, but just right. Thirteen percent said the prime minister's position was too rigid, while 9% said it was too lenient. The rest said they didn't know.

The sweeping majority (67%) of the Jewish public in Israel still believes there is not chance for an agreement with the Palestinians that doesn't include the two states for two people's formula, while only 18% think there is a chance for an agreement without this formula.

The Jewish Israeli population is spilt on the matter of settlements, with a small majority of 48% saying they weaken the Israeli interest, as opposed to 43% who said settlements actually contribute to the State's interests.

A majority of 53% said Israel should not agree to evacuate all settlements, even if a peace agreement between Israel and the Palestinians depended on it, while 41% said they support evacuation.

A breakdown to the types of settlements in question yields different results. With regards to illegal outposts and isolated settlements located in the heart of the Palestinian population, as opposed to the major settlement blocs, 53% of the respondents said Israel should agree to evacuate them. Only 29% disagreed.

The survey is funded by two academic bodies belonging to Tel Aviv University: The Tami Steinmetz Center for Peace Research and the Evens Program in Mediation and Conflict Resolution. The surveys are conducted by the B. I. Cohen Institute of Tel Aviv University. The joint academic responsibility for the project, including formulation of the questionnaires and analysis of the findings, is held by Prof. Ephraim Yaar of Tel Aviv University and Prof. Tamar Hermann of the Open University.