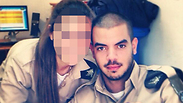 Sergeant Tomer Hazan, deceased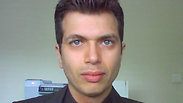 Two months after Nidal Amar was indicted for the murder of IDF soldier Tomer Hazan, the owner of the restaurant in which both the killer and the victim were employed was indicted for employing an illegal, Ynet learned Tuesday.

According to the indictment, filed with the Tel Aviv Magistrates Court, Tzahi Antebi, the owner of the restaurant in which Hazan and Amar were working, was harboring Amar – who was residing in Israel illegally – in an apartment above the restaurant.

Related stories:

After the murder, Antebi said he did not know of Amar's illegal status. "We don't know what to do with ourselves; I want to stress the fact that I do not employ illegals – he had a permit," Antebi told Ynet in September, a day after the murder.

Idan Abuhav, an attorney with The Legal Forum for the Land of Israel who urged the murderer's employer be tried, said: "Anyone who employs an illegal resident must know there's a chance he or she are helping a potential murderer and putting the lives of Israeli citizens on the line."

Amar, 42, was indicted in November for the murder of Tomer Hazan in the village of Beit Amin.

According to the prosecution, Amar planned to use Hazan's body to negotiate a deal to release Amar's brother, Nur al-Din Amar, who had asked his brother Salem, during a 2012 visit, to negotiate his release using the body of a dead soldier.