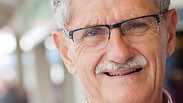 The speaker of the Danish parliament has decided to skip Israel on his trip to the Jewish State's non-state neighbors, drawing the ire of many in the Foreign Ministry.

Mogens Lykketoft, who previously served as finance minister and foreign minister in Denmark, is set to visit Ramallah and maybe even Gaza, but will not meet any Israeli official, Israeli and Palestinian media reported.

Lykketoft allegedly notified the Foreign Ministry of his upcoming itinerary and asked for a meeting with his counterpart in the Knesset, Speaker Yuli Edelstein, a Israeli Channel 10 report claimed.

Related stories:

The Foreign Ministry reportedly told the Danish dignitary that Edelstein was unable during the requested dates, suggesting an alternative set of dates – but Jerusalem never heard back.

Instead, the reports claimed that the top Danish legislator will simply skip over Israel on his visit.

Edelstein was dumbfounded by the decision, telling Channel 10: "I don't understand how visiting Gaza, which is ruled by Hamas, goes along with Denmark's democratic values."

The Foreign Ministry was equally appalled: "It seems the Danish Speaker thinks it's more important to please his Palestinian-supporting constituency."

Lykketoft, for his part, is not planning on meeting any Hamas officials during his time in Gaza; he is aiming to meet with representatives of international organizations operating in the Gaza Strip.

However, any layover in Gaza is subject to the approval of Israeli officials in Jerusalem, who told Channel 10: "We have no intention of letting him into Gaza, because of his conduct."

Last week Danish bank Danskebank said it intends to pull out its investments in several companies, including Israeli firms, because of their ties to the West Bank.