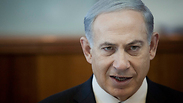 Israel has been accepted as an observer state of the Pacific Alliance, the Prime Minister's Office stated on Tuesday.

The Pacific Alliance is an integration initiative, created in 2011, dedicated to deepen economic cooperation of its member states, which include Chile, Colombia, Mexico and Peru. The alliance's observer states include the United States, the Dominican Republic, Ecuador, El Salvador, France, Honduras, Paraguay, Portugal, Finland, India Israel, Morocco, and Singapore.

According to the PMO, Israel's accession was made possible as a result of efforts led by Prime Minister Benjamin Netanyahu with the leaders of the alliance's member states, in a bid to promote Israeli cooperation with world markets.

Netanyahu is to visit Colombia and Mexico in the coming months.

The PMO stated that the combined GNP of the Pacific Alliance member states amounts to over $2 trillion and constitutes 36% of the GNP of Latin America. It is the eighth largest economy in the world, accounting for 50% of Latin America's trade and 26% of its foreign investments (over $70 billion).

Israel currently exports $864 million worth of goods to the Pacific Alliance countries per annum, approximately 1% of Israel's total exports.

The statement noted that the decision to accept Israel as an observer state was on Monday at a Pacific Alliance summit in Cartagena, Colombia with the participation of the member state presidents.

Netanyahu's office added that Israel will be invited to take part in the staff work of the Pacific Alliance and attend its conferences.

Prior to the decision, Prime Minister Netanyahu spoke with Colombian President Juan Manuel Santos and Chilean President Sebastian Pinera, who confirmed their support for Israel's accession. Last month, the prime minister met with Mexican President Enrique Pena Nieto in Davos, and the Mexican president acceded to the Israeli premier's request that Israel be accepted as an observer state.

In response to the announcement, Netanyahu said: "I thank the leaders of the Pacific Alliance member states for accepting Israel as an observer to the important organization that they head. This is an additional step in ensuring the continued growth of the Israeli economy. We are diversifying the State of Israel's international markets."